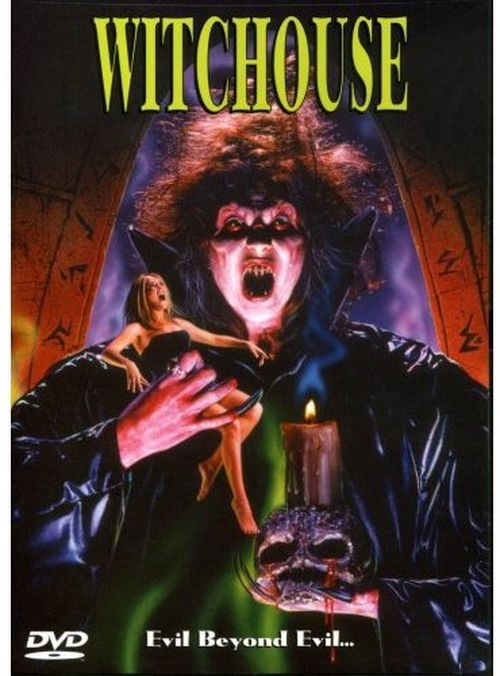 Year: 1999
Duration: 01:12:10
Directed by: David DeCoteau
Actors: Ariauna Albright, Matt Raftery, Monica Serene Garnich
Language: English
Country: USA
Also known as: –
Description: Elizabeth gathers a group of her friends for a weekend at a house she has in Dunwich, Massachusetts. It is a gothic place that could have been a Haunted House attraction.
They are all expecting a party, but Elizabeth has got differents plans. She is a descendent of a great and evil witch called Lilith, burned 300 years before.
Her friends are there to help, but in a manner that they won't like, for she needs them as sacrifice to ressurrect her ancestor. Another movie from Full Moon Pictures.
Review: A group of teenagers sent to a weekend in a country house of one of the girls named Elizabeth. But she is a direct descendant of the wicked witch Lilith, who was put to death many years ago. The girl decides to resurrect his relative, using the bodies of their guests …
During his career, director David DeCoteau has released quite a number of films. Prevalent is the genre of horror. Specializing in the production of cheap movies and releasing a few (or even more!) Films a year, DeCoteau does not pay attention to the quality of products. However, there is good in his filmography, and even interesting pictures. However, about this tape to say this, is not possible.
Scenery and attributes are relevant genre. Looks worthy house, certainly not old and dark, but there is something about him. But terribly on your nerves constantly going storm outside. It will go from the first to the last minute film. Make-up and look at the witches and demons came out tolerable, though their appearance they cause only laughter. About the special effects, it is better not to have a conversation. Everything else – all the standard and pattern matching.
In general, it came "not to understand that." The film can be recommended only ardent fans DeCoteau.
Screenshots:
Download: