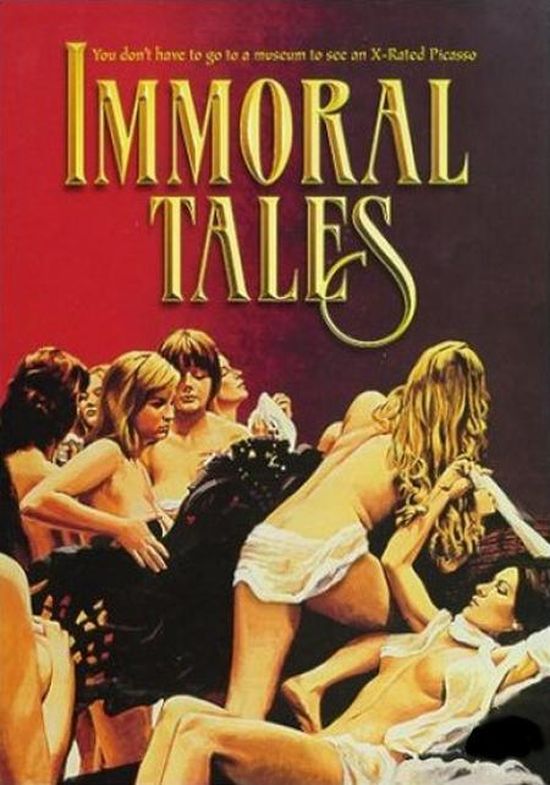 Year: 1974
Duration: 01:38:54
Directed by: Walerian Borowczyk
Actors: Lise Danvers, Fabrice Luchini, Charlotte Alexandra, Paloma Picasso
Language: French (English and German subs)
Country: France
Also known as: Contes immoraux, Unmoralische Geschichten, Omoraliska historier, Cuentos inmorales
Description: Four novels of the film – just as like exhibits of erotic pleasures. Love games of today boys and girls, then excursions into distant history – depraved Lucrezia Borgia, the mistress of her own father and brother, a nun who dreams of love, a Hungarian aristocrat, bathing in the pool in the blood of girls, whom she ordered to kill to preserve her own youth. The elegance and brutality, sadism and sensuality in the movie "Immoral Tales" of Polish-French film director.
Review: Consisting of four parts the picture is imbued with refined sensuality and religious reflection. It opens with the landscape drawings, in which are depicted copulating young people. This is followed by three episodes: about the spiritual and the subsequent fall of the virgin, about the Countess, obsessive with mania of femininity and the birth of new life out of death and depravity.
Authentic historical situations, sincere performance of actors and camera close-ups in the right places make the show memorable.
Screenshots:
Download: