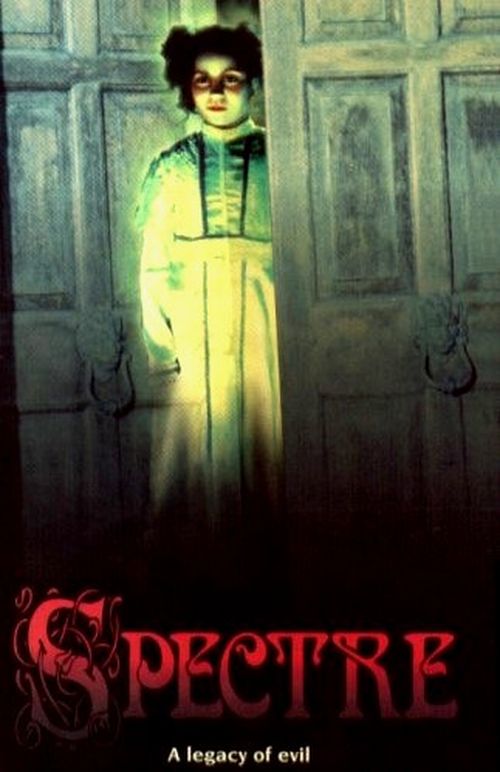 Year: 1996
Duration: 1:22:23
Directed by: Scott P. Levy
Actors: Alexandra Paul, Greg Evigan, Briana Evigan
Language: English
Country: USA
Also known as: Escape to Nowhere, Fases da Morte 1 – Fuga do Inferno, Héritage diabolique, Spectre, Perseguidos por el horror

Description: Greg Evigan and Baywatch babe Alexandra Paul star in the ghost thriller "Spectre" from executive producer Roger Corman. As expected, scenes are taken wholesale from films such as Poltergeist and Amityville Horror, but it moves at a fast pace and the ghostly images are quite memorable.
The married couple arrived in Ireland and settled in an old house, which left them as a legacy their parents. And – here's a surprise – deceased ancestors were damned witches and in the house start all sorts of horrors
Review: I can relate to this film objectively as this – a picture of my childhood. This horror film, I gave a girlfriend a decade (on tape, translated by Leonid Volodarsky – who know will understand), and I started to look, afraid to go on. Because of all the characters I most liked the good folder, and I'm worried: "What if he dies in the end?"
In fact, despite the simplicity of the plot, the film looks with interest. Especially the line "friendship" girl Aubrey and Colleen dolls that why Volodarskij in translation called Pollin. I also lied to friends that talks to me Pauline doll, which possessed the rebellious spirit of the girl, who lived at one time in my apartment …
For the film "House of the Damned", the actors played great. Especially Greg Evigan (dad) and Mary-Kate Ryan ("passion" on the hood between her and Eviganom was the first erotic scene I've seen in my life) 10 I can not put – because flaws, of course, there are, but for the memories of childhood, heart-rending cries and dynamism
Review #2: What attracted me to this movie? – You ask me. I will say – description. Ireland, the old house, sorcerers. This is for me.
The film Spectre is still happy honey agaric, its eerie atmosphere prevails on the screen in addition to which more and just brilliant music fits perfectly in every scene, and in general. The very plot of the film, to his 96 th year does not look like it is now fashionable to say, erased, as it looks now, when the subject lifted hundreds of movies. The actors and their characters, so do not disappoint, one of which is the magician, then at least he looks like something more or less normally, with no magic wand, but a scientific instrument, and how to accomplish that. The same can be said about the other, well done. There is also the blood, but it is not enough, but it is. The movie is not long in duration, is loose and did not finish.
Well, it certainly is not "Shine", and the film's ending is not much I liked it. On the whole, the film is not very bad.
Screenshots:
Download: