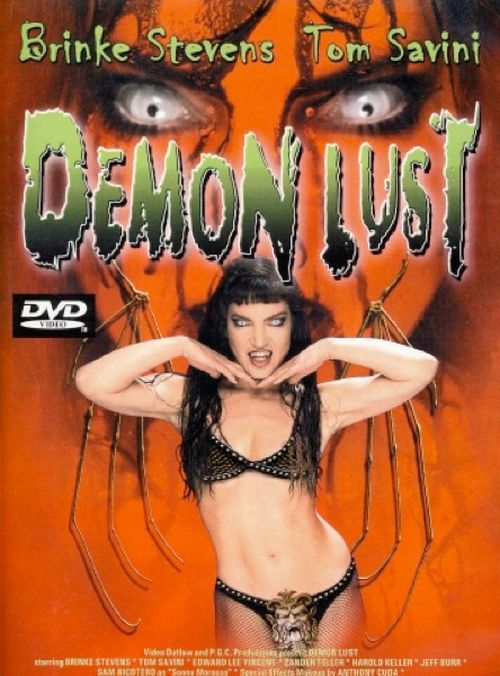 Year: 2001
Duration: 01:32:14
Directed by: David A. Goldberg
Actors: Lisa Delien, Joseph Robert Jobe, Harold K. Keller
Language: English
Country: USA
Also known as: Demon Lust
Description: 
Demon Lust by Video Outlaw DVD.
Description from DVD: Legendary Scream Queen Brinke Stevens (Haunting Fear) and make-up fx wizard Tom Savini (From Dusk Till Dawn) star in this gruesome and horrifying tale of an ages-old evil born straight out of hell. Nick and Tony have tree days left to pay back the mob…or face certain death. With maniacal hit man Eddie "The Goose" Rao (Tom Savini) watching their every move, all attempts to get the money backfire. Desperate and out of options, the two friends decide to rob the home of Amands (Brinke Stevens), a sexy, gorgeous, and mysterious woman who has just moved into town. Amanda has some very strange nocturnal habits and bizarre erotic desires, and Nick and Tony cannot possibly imagine the unspeakable horror they are about to face. The mob might be hot on their tail, but a bloodthirsty demon of blackest evil will make them suffer a fate far worse than death."
This film might make the perfect addition for those who like a little blood between the sheets. The movie does have a plot (not the best but it is there). There is drugs, sex, and 90's rock and roll. My impression of the Video Outlaw collection is that they specialize in dark porn with sketchy plot. The demon looks like an ape-spider on steroids and swish.
Screenshots:
Download: