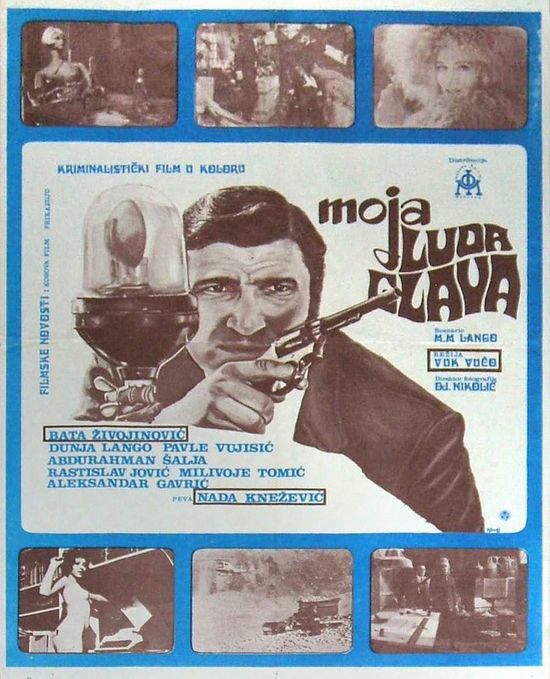 Year: 1971
Duration: 01:18:02
Directed by: Vuk Vuco
Actors: Velimir 'Bata' Zivojinovic, Dunja Lango, Melita Bihali
Language: Serbo-Croatian without English subtitles

Country: Yugoslavia
Also known as: Forrófej
Description: `Moja luda glava` is the purest example of Eurospy aesthetic in Yugoslav cinema.
This film is chock-full of maverick dicks getting sucked into international intrigue, including car chases, disco dancing and a variety of sexy vixens.
Unlike Western film industries in Socialism there were no B-movies just less ambitious and populist ones. Thus `Moja luda glava` stars Velimir Bata Zivojinovic, the greatest star of Yugoslav screen. And in this film Bata is at his prime with all the macho posturing screen can handle. Alongside there is Dunja Lango, the starlet of the moment and his macho predecessor Aleksandar Gavric in a role of the ballbusting authority figure.
The film Moja Luda Glava was considered pretty unique for Yugoslav cinema so it comes as no surprise that its director Vuk Vuco never got around to direct another one. Campy attitude of this film lead to its recent rediscovery by Yugoslav movie buffs.
The film is in Serbian. No subs yet.
Screenshots:
Download: