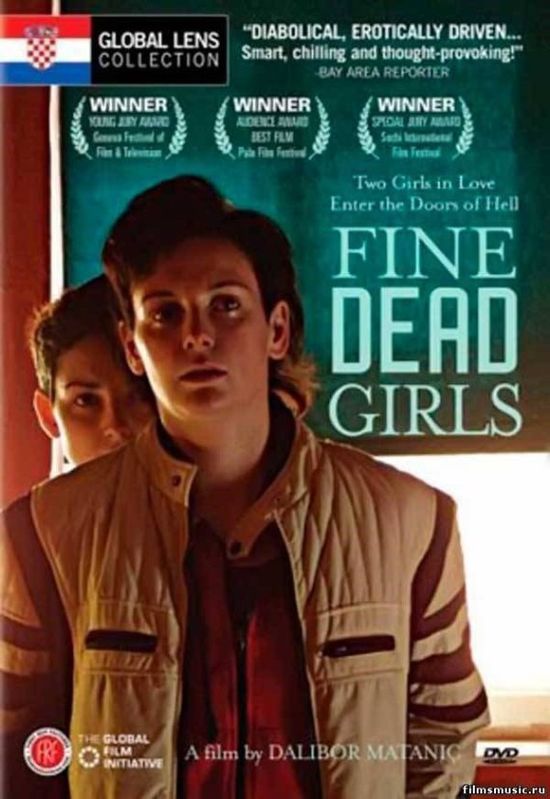 Year: 2002
Duration: 01:16:42
Directed by: Dalibor Matanic 
Actors: Olga Pakalovic, Nina Violic, Kresimir Mikic 
Language: Croatian
Country: Croatia
Also known as: Schöne tote Mädchen ,Oraia nekra koritsia ,Ragazze belle e morte ,Mile martwe dziewczyny ,Fine mrtve devojke ,Милые мертвые девочки ,Fine Dead Girls ,Nice Dead Girls 
Description:
Croatian movie that tells the story of two lesbian girls who rent a flat in a house full of colorful personalities. Now…in there you got a hooker, a crazed PTSD veteran, his wife who receives a good beating on a regular basis, and sometimes has abortion in the house's attic where a cheerful doctor runs his little illegal abortion clinic (with nuns as regular guests!). You have an old guy living with his wife who smells a little because…well, she's a bit dead. But for the sake of collecting her pension, he sprays her with deodorant every once in a while. And you have a landlady from hell, who's protective of her frustrated son who gets called "an impotent moron" a lot.
Why I love this cool movie? It runs for barely 80 minutes, but in that time frame it manages to show so many moods and feels…It's a social drama, a comedy, a thriller, and even has a gory moment (second screen from the bottom). There's a certain "lynchian feel" in the way the camera moves thru empty apartment and hallway. It also has a very cool and surreal dream sequence.
Featuring some tits, bush (don't blink, but if you do there's a screen below), rape, and an obligatory payback.
All in all, a great ride.
Screenshots
Download