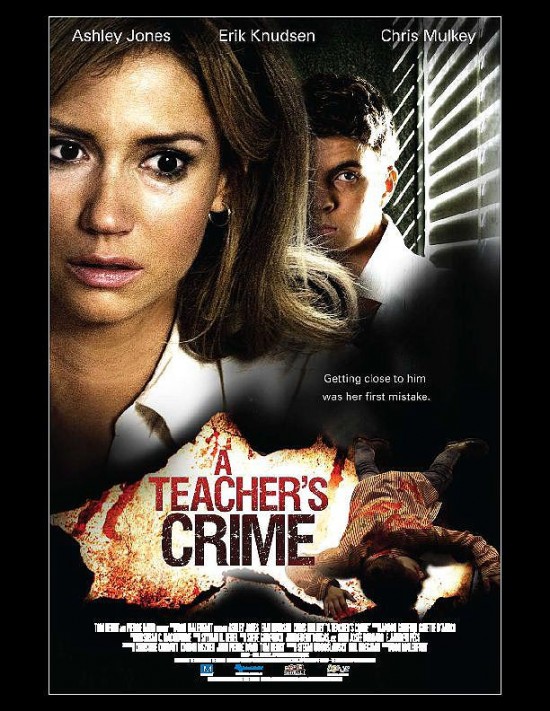 Year: 2008
Duration: 01:29:46
Directed by:  Robert Melenfant

Actors: Ashley Jones, Erik Knudsen, Chris Mulkey, Art Hindle, Veronique-Natale Szalankiewicz, James Gallanders, Sonya Salomaa,Kyle Gatehouse, Ellen Dubin,Claudia Besso, Paula Jean Hixson, Tom Rack, Larry Day, Tommie-Amber Pirie
Language: English
Country: USA
Also known as:  Trampa Siniestra, Учителско престъпление, Chantaje a una profesora, Mon protégé, Daskala sto eglima, Bűnös kapcsolat, Uma Professora Ameaçada

Description: During the divorce, Carrie Ryans, attractive high school teacher, decides to help Jeremy — one of the disciples. Not knowing that Jeremy and his raising from childhood of uncle bill there is reciprocal interest. But very different properties…
Good dramatic Thriller it turned out. The main character works as a teacher and tries to help his students. Her kindness two scams has decided to use in the mercenary purposes. Uncle and his nephew made a few ambiguous frames and began to blackmail the teacher, demanding a ransom. If the images will post, this will put an end to her career, but also will become a weighty argument in proceedings against her former husband in the case over the custody of their common daughter.
In principle, there is nothing special. A story without any tricks, but because of good acting, the film looks with interest. The idea seemed attractive to me. Naive and good people often become victims of fraud. I liked that Jeremy, who, along with uncle came up with this Scam, so enthusiastic sympathetic teacher that was even willing to disrupt their original plan, suggesting that the character is not so bad.
Ashley Jones played well. Looks pretty good teacher. And Eric Knudsen is also organically joined to the image of a troubled teen. A kind of wolf in sheep's clothing. By the way, his face reminds me of somewhere familiar, but I can't remember exactly where I saw it. Maybe just recalled externally a friend. In General, it's a good TV with all the ensuing consequences. I liked it. Simply, but tastefully.
Screenshots
Download