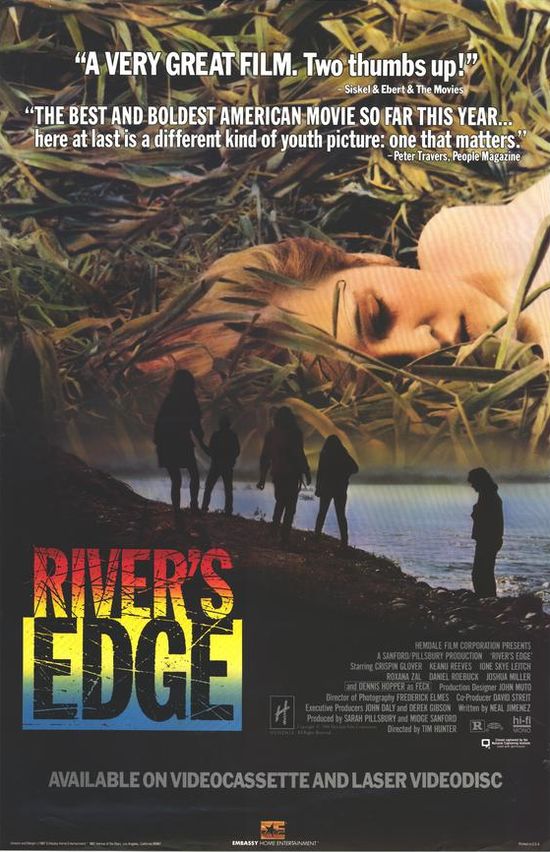 Year: 1986
Duration: 01:39:35
Directed by: Tim Hunter
Actors: Crispin Glover, Keanu Reeves, Ione Skye, Daniel Roebuck, Dennis Hopper
Language: English
Country: USA
Also known as: Animal Women – Animalische Frauen, Questo sesso ribelle, Submission
Description: The film is about a group of teenagers who knows that one of them killed the girl of their own circle, and left her body on the bank of the river. They are forced to choose between friendship and civic duty, deciding to report or not to report about the murder to police.
Review: The film is not bad, that's for sure. But it has a little bit weird plot – after learning that their friend had killed a girl, the guys thought to call the police or not. In my opinion, a rather strange behavior, because everyone has to pay for the crimes he committed.
Separately want to highlight the actors – I loved Crispin Glover. I remember him only on "Charlie's Angels", where the role he had was not so wise, and then he played a wonderful boy with a bunch of problems and choosing the right way. The same can be said about Keanu Reeves – pretty good movie of his filmography (there are a lot worse). But most of all there gleamed Dennis Hopper – he eclipsed the rest of the cast for his excellent game (in other matters as always), performing the role of a criminal who had lost his way of life.
I would also like to note the image of the River – it goes through the entire movie and all the most important events take place right on the river bank.
Screenshots:
Download: