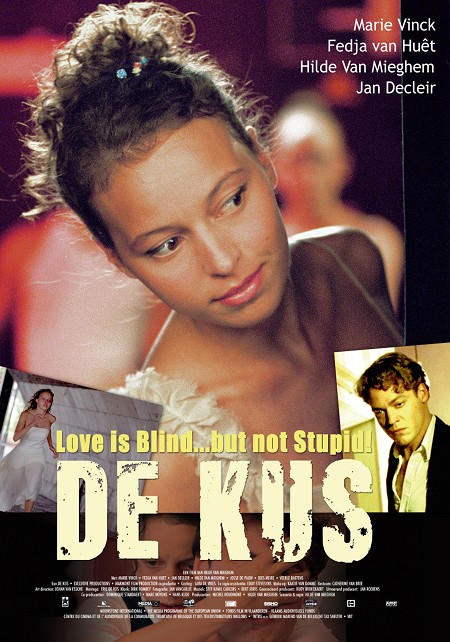 Year: 2004
Duration: 01:35:06
Directed by: Hilde Van Mieghem
Actors:  Marie Vinck, Veerle Baetens, Zakaria Bchiri
Language: Dutch
Country: Belgium
Also known as: The Kiss
Description:
The film De kus left a very mixed impression.
On the one hand — a cruel, spoiled, mired in their fears and the vices of the parents; seductive Eros in the face of the animal — pimp cornered the teenage girl from last forces trying to fight for their dreams.
On the other hand, a sincere young artist, beautiful and pure in his love, a prostitute who works as a nanny and unselfishly helping entangled in the life of the girl, first love and unclouded, the bright promise of happiness.
It would seem simple — confusing teenage world, the thin line between good and evil, which is so difficult to discern when your own parents beat you and forget to say happy birthday, and members of the city gangs presented with a cake with candles and sing holiday songs.
Painful, sharp, aktirovanie moments, so deep and yet not avert the spectator; lively, not glossy, sincere actors, situations and dialogues, common to all times and countries — all this makes this film good, full, juicy piece of European cinema.
However, something was missing. Maybe truthfulness. Evil reality, it is difficult to escape, even grabbing the dream.
Nobody promised a miracle. However you should never cease to hope.
Screenshots
Download