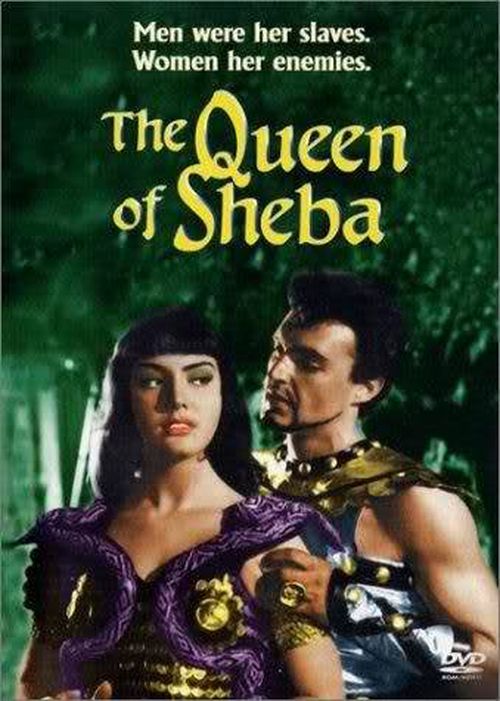 Year: 1952
Duration: 01:32:13
Directed by: Pietro Francisci
Actors: Leonora Ruffo, Gino Cervi, Gino Leurini
Language: Italian(eng sub)
Country: Italy
Also known as: La regina di Saba,Die Königin von Saba,A Rainha de Sabá,La reina de Saba,Saban kuningatar,I vasilissa tis erimou,Die Königin von Saba
Description: Most likely, the real historical characters – the Queen of Sheba and King Solomon of Israel – the main characters of this film. Their insanely complicated relationship and tragic fates underlie the story …
In Ethiopia it is called Makeda in Yemen – Bilquis , but more it is known as the Queen of Sheba . About it says in the Bible and in the Qur'an. This film is dedicated to one of the legends of this great woman that has become the standard of female wisdom and beauty in the Middle East .
Great king of Israel Solomon sends his son Rehoboama with espionage mission in possession of the Queen of Sheba . During the trip, the young man meets a beautiful stranger , was the most queen. Young people love each other , but their states are on the brink of war . They are forced to stand on opposite sides of the fortress walls. Queen led an expedition of his army against Israel , and the troops will storm the walls of Jerusalem . But luck will not accompany her .
Thanks to the power and agility Rehoboama conqueror is captured defenders , and the battle will be stopped. Queen concede defeat and sacrifice for the love of the throne Prince Rehoboama . On the lands of hostile countries will be peace and love hearts will find each other.
Screenshots:
Download: