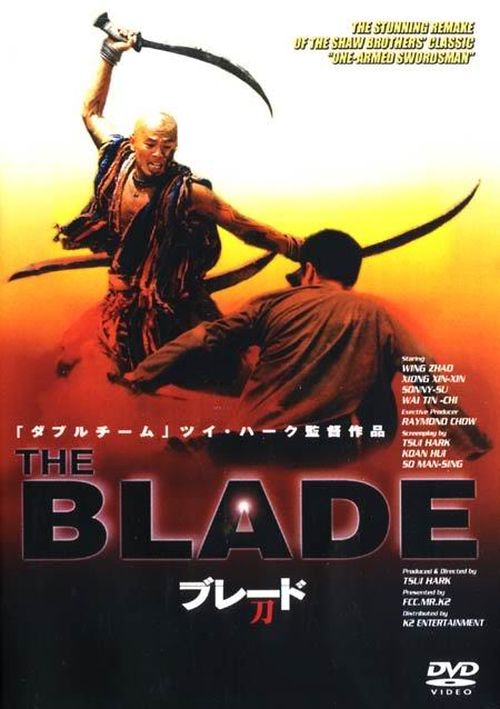 Year: 1995
Duration: 01:40:57
Directed by: Hark Tsui
Actors: Xin Xin Xiong, Moses Chan, Wenzhuo Zhao and Valerie Chow
Language: Cantonese (English subs)
Country: Hong Kong
Also known as: Dao, The Blade – Das zerbrochene Schwert, Do, A kard útja, Svärdet
Description: Child witnesses the brutal murder of his own father. The orphaned boy adopts best friend's father, master of sword fighting, who dreams of bringing him invincible fighter.
Growing up and having mastered the science of the battle, the young man enters a world where only the strongest wins. The first serious work of his independent life becomes vengeance on the murderers of his father.
Review: "Blade" – a movie of my childhood. First saw it when I was in second grade. I remember that with this film cassette was jammed into holes. During the move to a new apartment the film was lost, but fortunately, I recently managed to find this movie. Now, just in case I made ​​several copies of the film, not to lose it again. I think this shows how much I care about this movie.
In the "Dao" is shown medieval China before the invention of gunpowder. In a cruel time to be a skilled warrior, it was necessary to expertly wield a sword technique. The protagonist, an orphan by the name of He who works in a factory for the production of weapons. He has a friend named Iron Head. The owner of the factory has a daughter, who is in love and at the same time she and Iron Head. Young girl windy, dreamy, sometimes behaves very adequate … The love line is present in the film, but it is not the main place.
Screenshots:
Download: