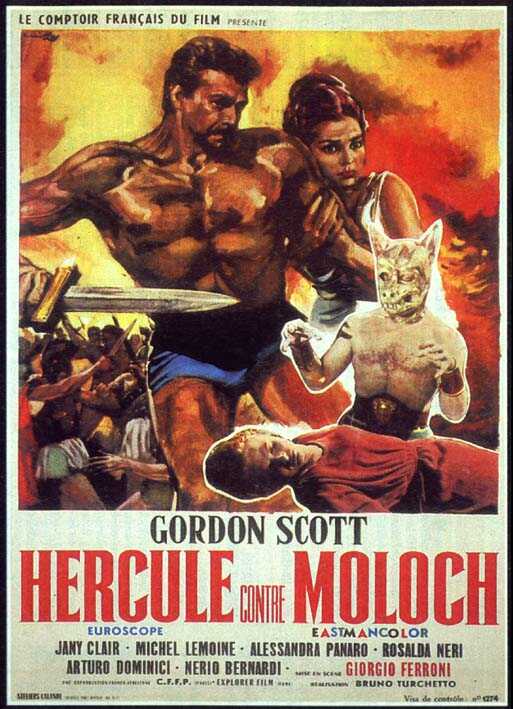 Year: 1963
Duration: 01:38:50
Directed by: Giorgio Ferroni
Actors: Gordon Scott, Alessandra Panaro, Rosalba Neri
Language: English
Country: Italy, France
Also known as: Ercole contro Molock, Hércules – O Conquistador, Hércules Contra Moloch, Hercules Attacks, O kataktitis ton Mykinon, Hércules E o Monstro, Conquest of Mycene, The Conquest of Mycenae, Hercules Against Molloch, Der Moloch, Die Eroberung von Mykene
Description: 
The Queen of Mycenae Demetra worships terrible God Molloch, requires human sacrifices, and her son is the living embodiment of Molloch. Dozens of years impregnable Mycenae and their bloody God was kept at Bay surrounding States.
Many brave warriors and the whole army fell under the walls of Mycenae. And Molock requires all new and new victims… Only the great Hercules dare to challenge the ominous divine…
Starring Alessandra Panaro, who also played in Ulysses Against the Son of Hercules movie.
Review:
Screenshots:
Download: