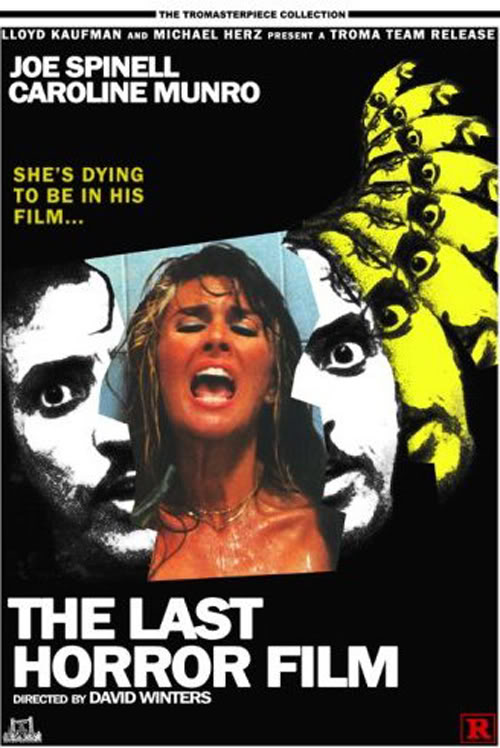 Year: 1982
Duration: 01:31:40
Directed by: David Winters
Actors: Caroline Munro, Joe Spinell, Judd Hamilton
Language: English
Country: USA
Also known as: Fanatic | Fanatical Extreme (Video Title) | Love to Kill (Hungary & West Germany)
Description: Vinny is a cab driver who dreams of being a top Hollywood producer.
He wants Jana Bates as his film star, so he follows her to the Cannes Film Festival where she is publicizing her most recent horror movie.
Vinny becomes obsessed with Jana, first sending her messages and flowers, but after that escalating to a violent stalking of her and her entourage.
Her collaborators start to show up dead, but when she calls the cops no bodies are there to be found.
They doubt Jane, thinking she is pulling a publicity stunt on her movie.
Bu Cannes' carnage will have to reach and end just as the movie Vinny wants to produce.
"Winnie ordinary working as a taxi driver, but his soul lives the dream of becoming a film director. He unusually strongly wants to withdraw his picture with the star of horror films Jeanne Bates. He follows her to the Cannes Film Festival, where she presents her latest film called "The Scream." Soon, people begin to die around Jeanne mysterious death …"
Screenshots:
Download: