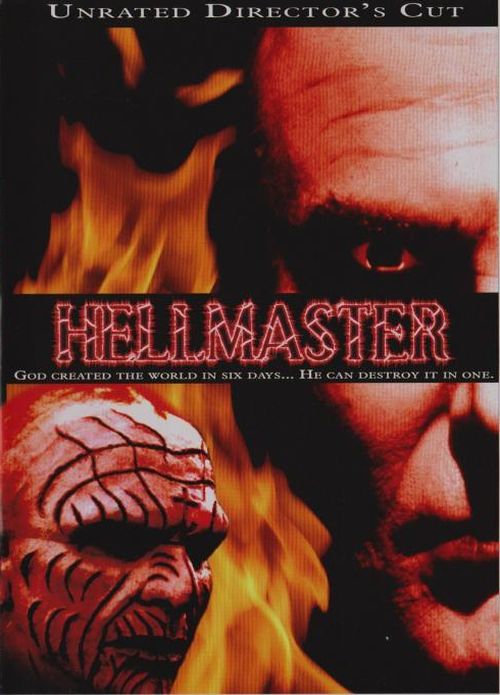 Year: 1992
Duration: 01:31:00
Directed by: Douglas Schulze
Actors: John Saxon, David Emge, Amy Raasch
Language: English
Country: USA
Also known as: Hellmaster: Director's Cut, Carnage on Campus, Soul Stealer
Description: Doited college professor conducting an experiment, in which he dies. But then miraculously resurrected.
College student Shelly O `Dean learns the secret of Professor: he spends experiments on students, making it the injection strange substance, thereby turning them into hideous killers …
Review: Wacky, almost thrash horror from an unknown director Douglas Schultz , that's what the "Hellmaster" If you look at the original name suspicion that the authors wanted to draw something consonant with Hellraiser, who needs no introduction . But who is interested nonsense about another experiment crazed scientist ( professor) , which conducts experiments on students ! And it can only prevent flea coeds Shelley, who was not afraid to wander in the dark corridors of the college. Such stories are still in the 80s spawned a terrible number , became the most famous thanks to the skill or such directors or unique characters charismatic actors.
"Hellmaster " has neither the one nor the other . But it is too bad not to name. Those who have long been revised every possible representatives of the genre , this may firstly seem very funny effect absurdity of what is happening . And secondly , there's a pretty good makeup, including creepy masks on the faces of those who got to the evil Professor Jones. These can usually be seen in the movies about clowns killer any puppeteers , demons and etc etc etc. By the way, before the age of 12 are even able to scare , and this too should be considered . Still, the audience for such horror not only includes adult and experienced moviegoers. What , no atmosphere of the movie in this connection is present. Bewilderment and laughter caused ridiculous device professor similarity crossbow – syringe , to come up with – it should be able to !
"Hellmaster" is likely to appeal to those who makes horror fiction and cheap . For example, with the same channel " TV-3 ", which is god knows how many years is such specific movies. Actor John Saxon , by the way , can be found in a variety of horror movies 80 -90s , and his demonic role of scientist is not the worst . In the presence of a sense of humor to laugh and can be yelling over the helpless victims. I personally do differently from this movie I can not get the pleasure , too primitive and secondary. So for 92-year score. Once this is available , if it is absolutely nothing to do. And fans of thrash metal and cheap horror movies in general will be a holiday !
In my opinion – weak thriller 90 , which very much. Of the benefits only the name and good makeup.
Screenshots:
Download: