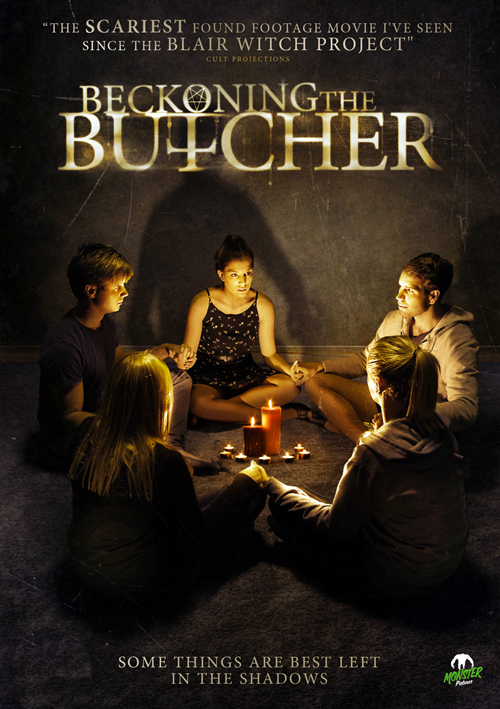 Year: 2014
Duration: 01:09:37
Directed by:  Dale Trott 
Actors:  Damien E. Lipp, Stephanie Mauro, Sophie Wright
Language: English
Country: Australia
Also known as: The Beckoning
Description:
If you thought that The Blair Witch Project was too professional and Paranormal Activity wasn't Australian enough, here's Beckoning the Butcher. The movie's about this guy who has a webcast where he investigates ethereal stuff.
He's got more paranormal detective experience than Scooby-Doo, because his investigations have led him into pretty dark territory.
He goes into the notoriously vile deep web and uncovers a ritual called Beckoning the Butcher (hence the movie's title), and decides he should pull out all the stops for this show so has some friends join him in his quest for the spooky truth.
This ain't no namby pamby ritual, it requires a blood contract. Okay, the signature's in pencil, but there's a bloody fingerprint, so it's still really evil, guys. Almost immediately scary stuff happens.
Sure, sometimes the scary stuff is actually jokes being played by a guy with a huge mouth… …but other events don't have such natural explanations.
Beckoning the Butcher is okay, but it's nothing original. The novelty has long been gone in the found footage genre, and Beckoning doesn't bring it back.
Screenshots
Download