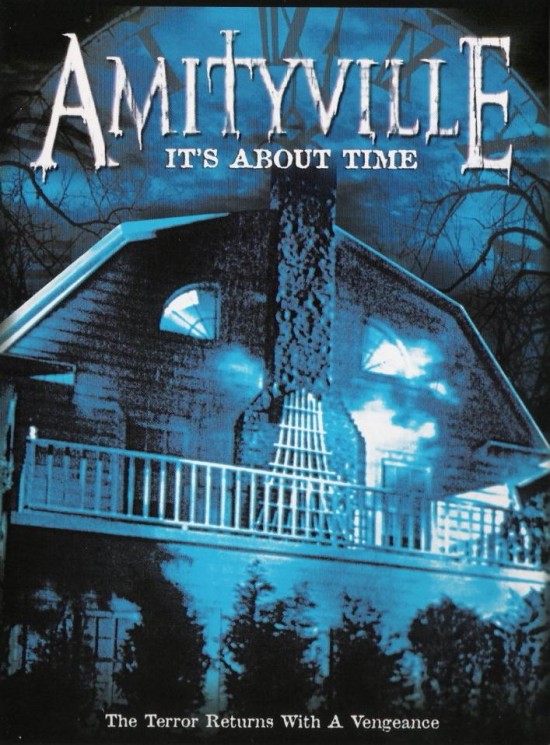 Year: 1992
Duration: 1:35:14
Directed by: Tony Randel
Actors: Stephen Macht, Shawn Weatherly, Megan Ward, Nita Talbot
Language: English
Country: USA
Also known as: Amityville 6, Amityville – Face of Terror, Amityville 1992: Es cuestión de tiempo, Amityville: Uma Questão de Hora, Amityville chapitre 6, Huset som gud åter glömde
Description: Architect Jacob sterling returns after a business meeting in new York with his family, buying a gift mantel clock in an antique shop. But he didn't even know about their origin. But they were in a cursed house in Amityville. And after dark, supernatural forces are trying to gain control over the lives of family members sterling.
The plot
This time the film is set around a mantel clock. One architect returning home, I decided to buy a watch in an antique shop. However, the origin of their he did not know. The fact that this clock stood in a cursed house in Amityville. And every night mysterious dark forces seek to gain control over the tenants.
Techniques of horror
In this film the techniques of horror are a bit different unlike the other parts. And here about any of them I would say:
1. One guy falls into a black sludge of unknown origin. Then, mud is alive it absorbs and devours.
This reminded me of the muck the muck from the movie a Kaleidoscope of horrors 2. There in the second tale "the Raft" was also very closely is similar swill, which was devoured people alive.
2. Suddenly the dog was attacking the man under the spell of dark forces.
3. Ending with a man who was obsessed with evil and seeks to kill.
Everything else you'll see while watching the movie. I have listed briefly the most interesting moments.
The atmosphere
The atmosphere here is kind, I would say. The film at first may seem nudnovata and prolonged. However, as all continue to look, so interesting it becomes. So, if you started to watch this movie, you watch until the end.
Techniques of horror are more or less regularly. The film tries to cause the viewer discomfort and at the same time not tear away from viewing.
Acting
The actors here have shown more or less good. First of all I want to say about Stephen Macht, who played the part of Jacob Sterling. He is the protagonist of the film. About the rest I will not say. When the film look, see for yourself.
The Director's work
Work of Director is also pleased. And pleased with mostly special effects. Here there is no computer graphics and the techniques of horror is made only by means of special effects. So the film turned out really good. As for the atmosphere and the suspense, here they are in comparison with the previous part.
Conclusion
In conclusion I want to say about the only one drawback of the film is delayed. The film is slightly tightened. But when already close to the end of the movie all the harder.
The film is not a masterpiece, but by itself turned out great. So, I recommend to watch it.
Screenshots
Download