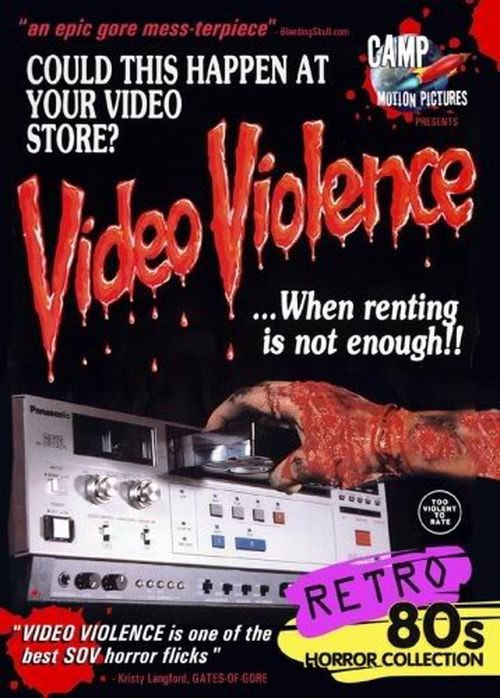 Year: 1987
Duration: 01:30:00
Directed by: Gary P. Cohen
Actors: Gary Schwartz, Chick Kaplan, Robin Leeds
Language: English
Country: USA
Also known as: Video Violence: ¡¡Cuidado al alquilar!!
Description: Cheap-ass, bad quality, shot on home video gore. Almost so bad it hurts to watch…. The quality looks kind of bad, but this is from a DVD not VHS. The original was shot on home video in the 80s, it will only look so good no matter the format.
Review: Video Violence discovers a typical, naive pair -Steve and Rachel- totally submerged in a city of blood-drunk madness. Headed by crazy Howard and Eli, these backwater psychos make and observe their personal snuff films in which the subjects are outsiders or residents wanting to exit a close-knit community of murders.
Screenshots:
Download: