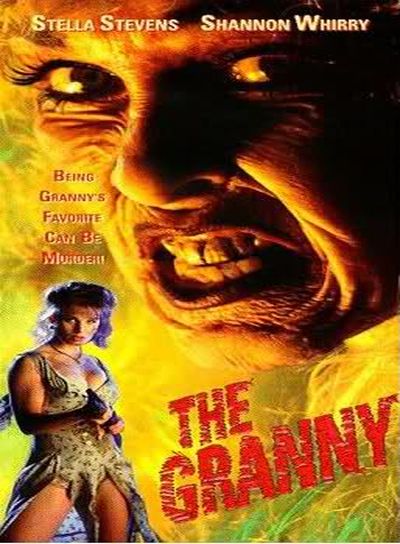 Year: 1995
Duration: 01:25:19
Directed by: Luca Bercovici
Actors: Stella Stevens, Shannon Whirry, Luca Bercovici 
Language: English
Country: USA
Also known as: The Granny: A Blood Relative, Hermanos de sangre, The Matriarch, Eredi Di Sangue
Description: Kelly and her numerous relatives eagerly waiting for their beloved grandmother would give his soul to God , leaving a very large inheritance . But Kelly did not even supposed that after the death of Grandma will not leave his family alone.
The film " Granny " in 1995 is the fourth directorial work of American actor and director Luca Bercovici (BitterSweet and Rockula) . Film full of black humor on social and family problems of ordinary American ( and not only) families , made ​​in a very bloody and hypertrophied thrash manner. " Granny " – a bright mixture of black comedy and thrash zombie horror , its quite nice pleasing realistic special effects and interesting camera work cult operator Wally Pfister .
Starring in the film do not play too well and purely within the thrash cinema. Only in carefully the charismatic and colorful characters are heroes Stella Stevens ( granny zombie ) and Luca Bercovici .
Soundtrack Kendall Schmidt as a whole is perfect visuals to tape , creating suspense at certain moments .
" Granny " – great , sometimes funny , sometimes creepy trash- zombie horror , which I recommend to all fans of horror movies , comedies and black trash .
Screenshots:
Download: