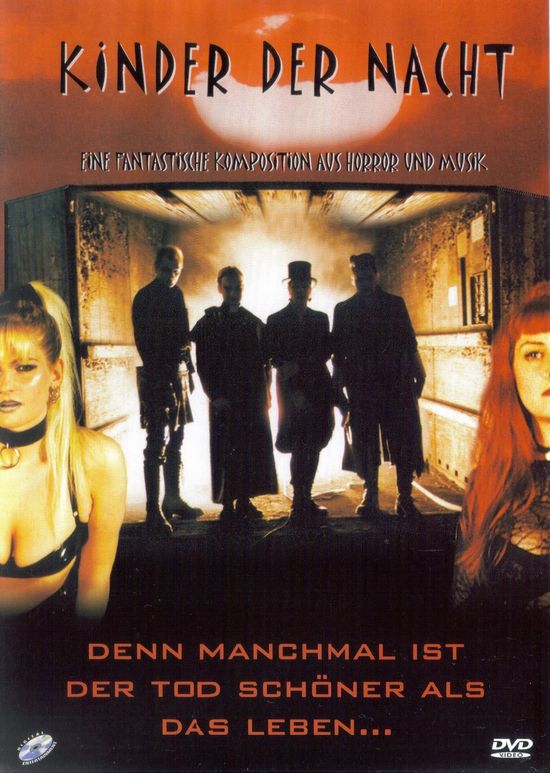 Year: 2000

Duration: 02:02:32
Directed by:  Heiko Bender

Actors:  Heiko Bender, Oliver Kueppers, Markus Laibacher

Language:  German

Country: Germany
Also known as: 
Description:  The horror film Children of the night from the year 2000 originated under the direction of Heiko cooper. Join in Rüdiger Schuster, Ramin Shafiai, olive cooper, Heiko Bender and Markus Laibacher.

1994. Jan "Tequila" Scheppers brother has on the attic of a house an Orgy organized. To do this, he used a druge the sexually attractive and also stimulated. During this Orgy, there was a massacrer in which all parties Involved to death. Tequila has then to leave the city to return to find himselfn but he sees that he's back in the house needs to return to his inner peace. He returns to the town and encounters his friends Psychoo Mason and Terror. After a strange substance found after the events. A weird and demonic beings is among us, but this is only the beginning of the end…
The Film "Kinder der Nacht" is the first Film from the home Nightchild Productions. It is a Amateurstreifen in the Darkwave scene, a scene that is as ideal for horror films will appear and what some critics certainly encouraged that Satansjünger are necessarily Ritualmorde have to commit. This is, of course, extreme nonsense and, as usual, must always something absurd it's that people are brutal things to do, but the parents just in the education of their children have failed, is concealed. It is easier, to a movie or to the ideology of a scene, you don't know who to blame. This is especially true media. But that is not the issue.
"Kinder der Nacht" in any case, is its standards be pretty expensive to have been produced. You realize, of course, that no actor at work, but you are an honest effort, everything as good as possible, set the scene. I mean acceptable performance of the performer and, moreover, a team of really pretty performers, all of them very sexy their roles to play. Then, there are a variety of successful Gore scenes and a lot of music of some well-known scene sizes, such as Wumpscut, Haujobb and Velvet Acid Christ. To criticize is the somewhat strutted Synchro and the General length of the film, instead of the 122 minutes prefer to 90 minutes would have been cut. Still, all in all, an exciting and interesting entertainment from the upscale Amateur.
The second part will also soon appear, with professional actors have been rotated, technically and ausstattungstechnisch Mature and according to the Director Heiko Bender quantum leaps be better than this movie. That wants a lot of hot, because for a debut album is "Kinder der Nacht" really very successful.
The German DVD of Nightchild Production presents the Film in English (Dolby Surround), as well as in the ratio 1:1.85. As a bonus, there is the Trailer (2:59 Min.), Deleted Scenes (total 13:41 Min.), a Making Of (34:25 Min.), 36 photos, information about the second part (2:49 Min.) and a Teaser for the second part (1:43 Min.) (Haiko Herds)
Review:
Screenshots:
Download: