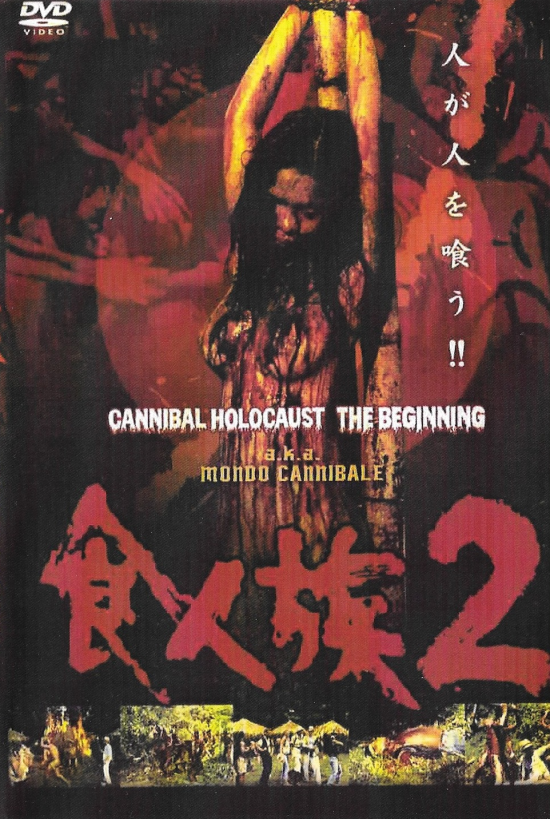 Year: 2004
Duration: 91 min

Directed by: Bruno Mattei (as Vincent Dawn)
Actors: Helena Wagner, Claudio Morales, Cindy Jelic Matic 
Language: English Dub

Country: Italy
Also known as: Mondo Cannibale

Description: Bruno Mattei's descent into insanity via a Shot-On-Video Remake of 'Cannibal Holocaust,' from 2004. Its hard to believe that this EVER seemed like a good idea! Even on paper, its laughable, insane, words escape me…Didn't Bruno have any loved ones who could've done an intervention on his ass, to plead with him not to go through with this?

I was eagerly looking forward to this movie, since Cannibal Holocaust is one of my favorite all time movies. I forget how many seconds into this I was when I realized I was going to hate it, but the misspelling at 3.5 minutes, 'Hong Kong some mouths before…' was the tipping point. From that moment on, I fast-forwarded thru it…stopping only to watch some gore and tits.
Don't worry, this was so good, he made a sequel, which incorporates 'The Predator' into the cannibal genre. No, I'm not kidding…?!?
Screenshots
Download