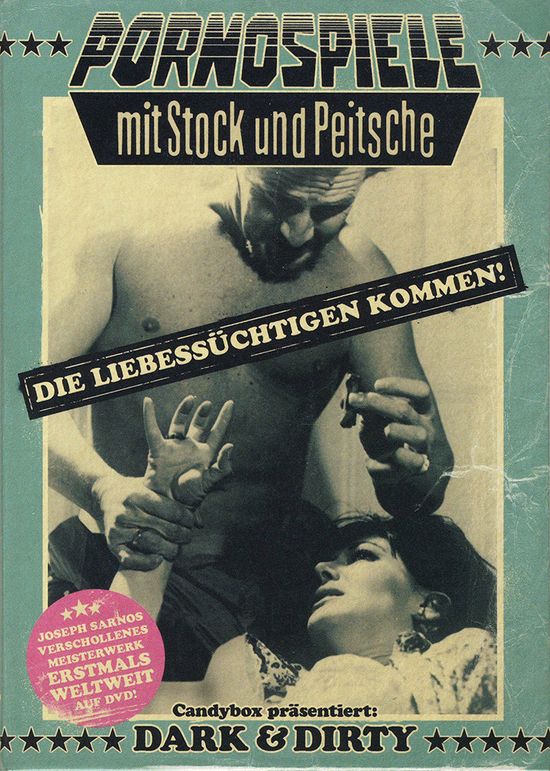 Year: 1967
Duration: 01:20:00
Directed by: Joseph W. Sarno
Actors: Angelique, Melissa Ford, Alan Hoff
Language: 
Country: USA
Also known as: Pornospiele mit Stock und Peitsche
Description:
Young Wendy Fletcher accepts an invitation to a love-in from some artists who participate in group sex. The partygoers are infatuated by her innocence, and the entire group takes her to bed. She returns for more parties, but she rejects Hank, a sadistic poet; Hank then turns his fury on his mistress. He whips her and then extinguishes his smoldering cigar on her breast. The experience unnerves Wendy, who returns home to find her boyfriend, artist Bellman Carpenter, in bed with her mother. The shock sends her reeling back to Hank and his mistress, and she willingly submits to their perverted desires. Bellman, having been rejected by Mrs. Fletcher, returns, contrite, to Wendy. The two plan to escape the jaded atmosphere, but Hank and his mistress forcefully detain them.
After she dropped out of school, the young Wendy Fletcher returns to her mother Jo and immediately begins to work in the family business. In order to make new acquaintances, Wendy accepts the invitation to a party by her colleague Barbara. The timid Wendy knows nothing of the wild sex orgies that Barbara throws with some friends in her apartment, but she quickly takes a liking to the extravagant sex life.
Screenshots
Download