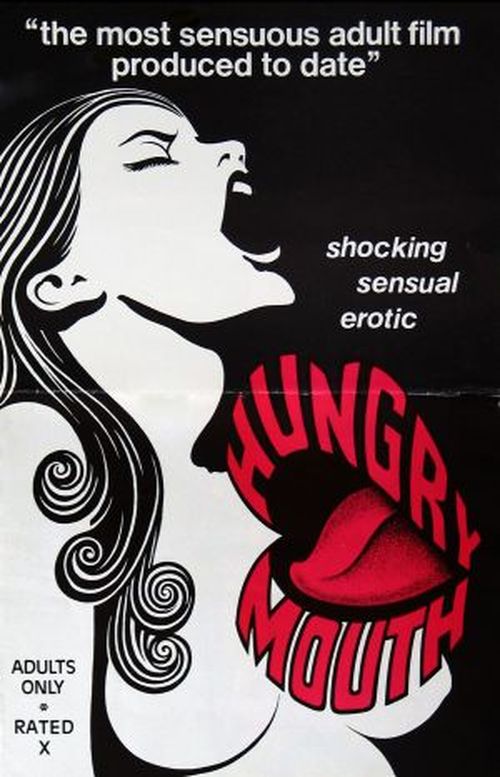 Year: 1971
Duration: 00:59:00
Directed by: Gerard Damiano
Actors: Brenda Baines, Bridget, Steve Dickenson
Language: English
Country: USA
Also known as: Can't Get Enough,Hungry Mouth,Teuflische Gelüste
Description:This 1970s softcore effort is an early offering from Gerard Damiano, here a long way from the existential bleakness of The Devil in Miss Jones and Memories Within Miss Aggie, or even the jolly sexuality of Deep Throat. What we have here is a pretty messy effort. Although IMDB lists an 80 minute running time, this transfer by Something Weird Video was taken from a very well worn print with numerous splices,  and clocks in at 59 minutes.
TEELIE TULIP was originally released theatrically in 1971 as a softcore "X" film. It was re-released in 1975 with new scenes added, as HUNGRY MOUTH. Video-X-Pix released HUNGRY MOUTH on video in the 1980s. In 1984, Janus Video added new sex scenes and released it on videocassette as CAN'T GET ENOUGH. The latest XXX release is from Alpha Blue Archives. A hardcore XXX version feaures porn actress Terri Hall in an early role. The download on hand is the original 1971 softcore piece.
Peggy Simpson plays Karen, who is about to get married but has never had sex with her fiancé Jim. Her friend Jane (Linda Southern) suggests she visits a rather seedy psychiatrist, Dr Luv, who decides that Karen needs his special form of sex therapy that involves her having sex with other people.
As we met the doctor's other patients, concluding in a party where Karen strips off and fondles herself with a banana. Meanwhile, Dr Luv is being investigated by other doctors and suffering bad flashbacks as a result of one of his former patients being crushed to death by a horse.
Screenshots:
Download: