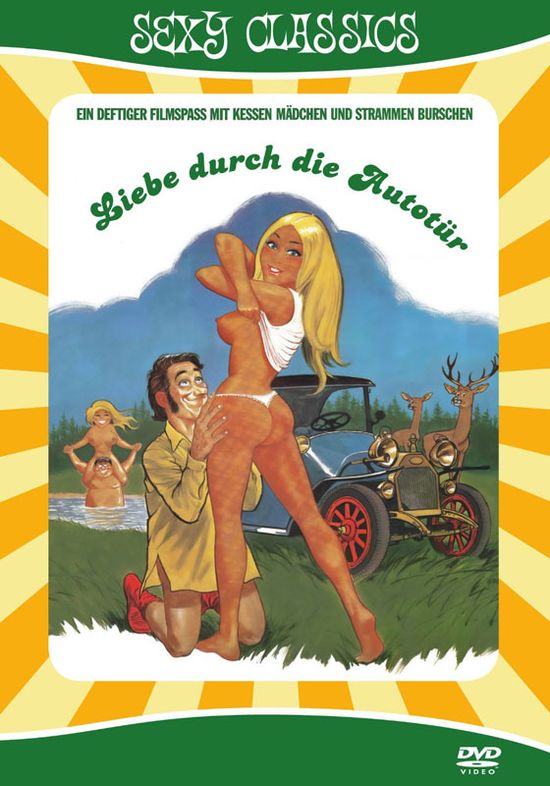 Year: 1973
Duration: 01:13:12
Directed by: Eddy Saller
Actors:  Erich Padalewski, Monica Marc, Reinhard Reiner
Language: German
Country: Austria
Also known as: Liebe durch die Autotür, Heb hoch das Hemd, wenn's Höschen klemmt, Une chatte dans la voiture,Seksiralli rullaa,Filles et… sex machine, Erotas sto aftokinito,Full fräs min sköna
Description of Shirts Up Knickers Down movie:This is in German but, according to imdb, is in fact an Austrian movie. The imdb says it was released in 1973 but the rip I found is tagged 1972. Take your pick.
Since I don't speak the language, I don't exactly know what it is about (if anything), but it has the same staples as 70s German sex-comedies : lots of nudity and fornicating people plus less-than-hilarious (therefore irrestistible) gags, such as a man sneezing while he kisses a woman. Also, and I swear I'm not making this up, this one has talking cars. See if it doesn't !
In German with no subs.
Screenshots:
Download: