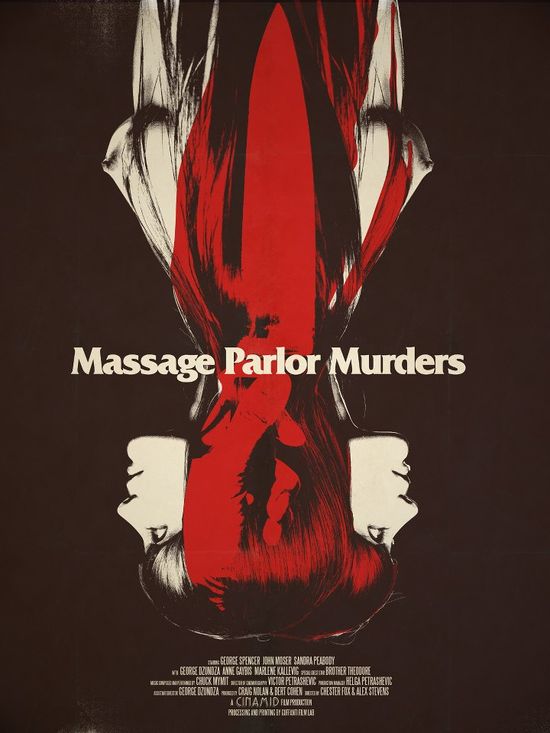 Year: 1973
Duration: 01:19:56
Directed by: Chester Fox, Alex Stevens
Actors: George Spencer, John Moser, Sandra Peabody
Language: English
Country: USA
Also known as:
Description:
A deranged and ferocious killer terrorizes the red-colored light area of occasions Square in New York City by savagely thumping off the beautiful younger women who function on therapeutic massage parlors located for the area. It's up to grouchy veteran detective Rizotti and his even more cheerful more youthful companion O'Mara to determine the maniac's identity and apprehend the fiend before he strikes once again.
Detectives Rizotti (George Spencer) and O'Mara (John Moser) are on the path of a ghoul slaughtering the young lovelies who work in NYC's therapeutic massage parlors. For Rizotti, it's individual: one of the sufferers, Rosie (smooth center / hard core professional Chris Jordan) was a favourite of his. And O'Mara gets close and private with Rosie's roomie Gwen (Sandra Peabody of "The final home in the Left" '72).
Choppily edited and graced with a tremendously loud, yet enjoyable songs score, this film does provide some entertainment. Information technology can brag one great car chase for which the individual performing the pursuing is clad just in a towel, a few tacky murders including demise by stabbing, a face smashed into a mirror, and acid poured over a lady's body, a memorable WTF moment where in actuality the detectives watch a masseuse with a customer – a portly ballet performer in a leotard who moves to your strains of "In the Hall of this hill King", and a priceless revelation where Rizotti finally figures out for the motive behind the killings – while in church, no less. Brother Theodore has one hysterical world as a possible suspect, plus the film has also some worth as a curiosity: it's a very early display screen credit for prominent personality actor George Dzundza, playing a client aided by the moniker of "Mr. Creepy".
Review:
Screenshots:
Download: