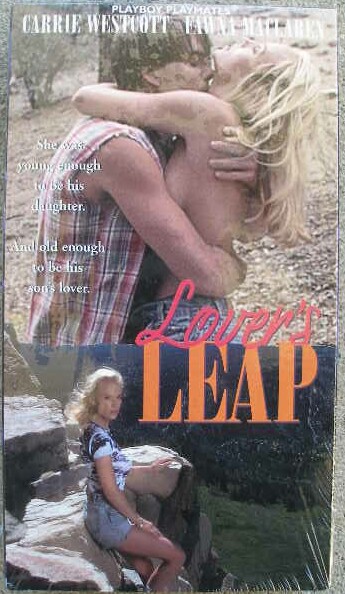 Year: 1995
Duration: 01:30:35
Directed by: Paul Thomas
Actors: Carrie Westcott, Michael Jay, Barry Sattels
Language: English
Country: USA
Also known as: Dupla Paixão, Tiltott viszonyok

Description:
Lover's Leap is directed by Toby Philips (aka XXX director Paul Thomas) and is produced by Steve Hirsch (Vivid Video) and if you watch the production credits you may see some other names from the XXX side of film.
Synopsis:
Lover's Leap is located high up in the mountains of California. Rumor had it that two lovers committed suicide together there….
Johanna and Nick are lovers. Unfortunately their relationship is on the rocks. Johanna wants some time off to think things over. Nick's father, Alex is still grieving over the untimely death of his wife (Nick's mom). Yet has found the time to date here and there.
Alex really isn't looking for love but he happens across it by chance, in the form of his son's girlfriend. Unbeknownst  to either of them, since father and son are estranged from one another, & unbeknownst to Johanna.
What follows is a twisted web of sex, romance and confusion. Twisting ever tighter. Heartbreak is inevitable. But who will it be? Will the unlucky take matters into their own hands and take the leap?
Romance, intrigue, suspense, a psycho ex-girlfriend, cheesy music, bad acting and enough female skin and softcore action to satisfy even the most jaded lech. What more could you ask for?!
Screenshots
Download :