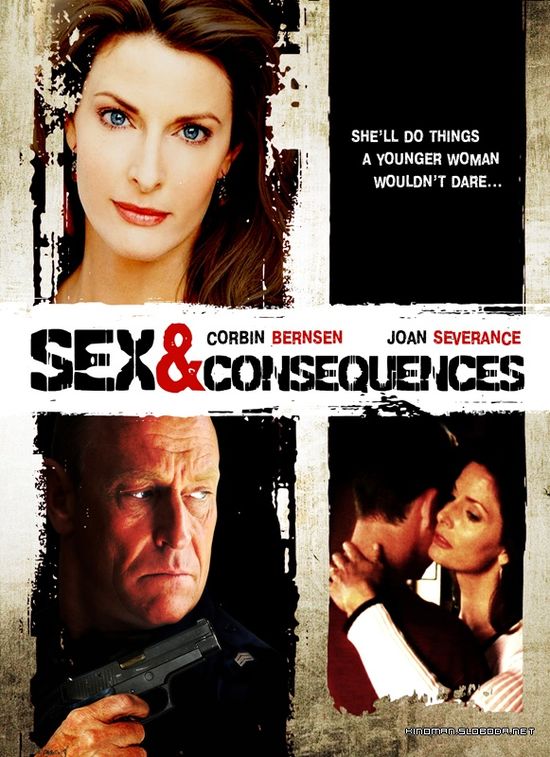 Year: 2006
Duration: 01:19:52
Directed by: Michael Valverde
Actors: Joan Severance, Corbin Bernsen, Rodney Scott
Language: English
Country: USA
Also known as: Sex & Consequences (USA; video title)
Description: After a car accident, Lisa snaps at her predictable life and decides to kiss the first man she sees. That man is Sam, 18-year old and unexperienced, facing the sexual fantasy every boy has.
But the casual sex will become something more as Sam serves as a pawn in a game Lisa plays with her husband, a policeman that neglects her for his work.
And she will take the provocation too far…
Review: The genre of erotic Thriller with the beginning of the zero's was on the decline and truly outstanding and grossing films in this genre are already practically was not. The low-budget Hollywood film was always away from mainstream, because the painting «the Last sunset» 2006 in Russia called «Fatal instinct», the Director is Michael Valverde, was an example of a typical thrash exploiting themes sexual perversion, hidden in the depths of the soul of the main heroine of Melissa.
Even with a budget of half a million dollars, this tape produces extremely disgusting impression, for the direction it is at a very low level. Tape seems slightly edited home video, in which poorly built frame and oiled picture.
But the main drawback of the movie I can think of absolutely talentless game of actors. Joan Severans and Corbin Bernsen play their characters incredibly bad and disgusting even to trash, and erotic scenes were shot by operator Keith Holland.
«Last sunset» – a bad erotic Thriller, once again abusing topics such iconic paintings as «Basic instinct», «Fatal attraction» and «Color of the night», which I did rendered.
Screenshots:
Download: