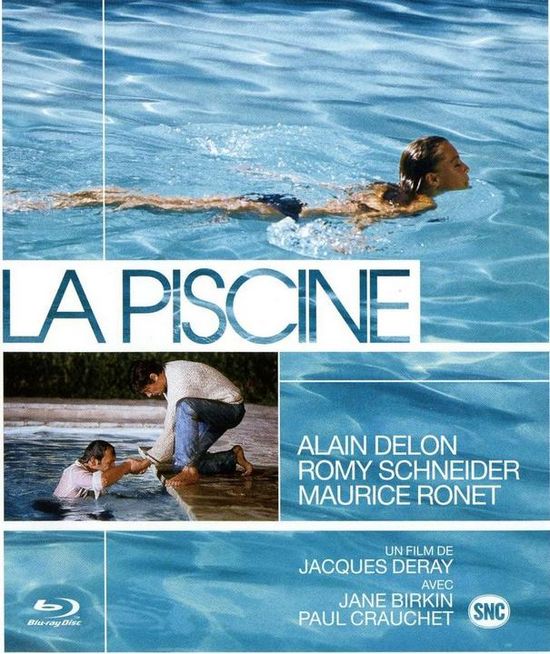 Year: 1969
Duration: 02:01:00
Directed by: Jacques Deray
Actors:  Alain Delon, Romy Schneider, Maurice Ronet 
Language:  French | English
Country: Italy | France
Also known as: The Swimming Pool, La piscina, The Sinners, Der Swimmingpool, A medence

Description:The Movie is definitely worthwhile and deserving wasted on viewing time (and this is more than two hours). He – «beautiful». The beauty of it is largely make up the star actors, such non-trivial showed the whole range of human emotions from the passions, to hatred. However, for me, this film was a special, simply because of the presence of Jane Birkin. It is fantastically good. Her youth, beauty and charisma add and without the star's composition brightest colors.
Delon and Schneider – beyond praise. They don't play love, they love. And if you are sure in your feelings, watch this movie and think about those circumstances that can turn your life upside down. Such circumstances do exist.
Review of La Piscine movie: " Pool " – a crime drama Jacques Derey (He Died with His Eyes Open) with Romy Schneider and Alain Delon in the lead roles. The film can be divided into two parts – the "before" and "after the murder." That which is in the "before" – pure aestheticism , admiring the protagonists – Delon and Schneider. That which is "after" looked like a classic detective film . " Swimming Pool " can be compared with half-finished Chinese food that is so readily eat characters in the film . This is how to dish flavored with spices , moderately peppered , but not salty – created in order to please the audience . See it 's not boring , it will not ship . Currently flowing smoothly, and with it, and you are flowing . Until not vedesh to something , but when vedesh immediately feel the tape and you 'll understand like it or not.
In terms of painting technique is very high. The director has a sense of rhythm. And when you have to go with the overall plan for a major , he does it . Dere film made ​​with the soul and for the soul. There's the picture is nice and the actors that have : Romy Schneider – a beautiful woman and a very talented actress , Alain Delon and Rene Maurice – both good strong game , Jane Birkin – without it not imagine this film … Not without the help of this wonderful quartet of actors Jacques Dere withdrew his melodramatic version of " From Dusk till Dawn" , that is connected in a movie are two different pictures. Leisurely art house and the average poshiba kriminalku . But he did it in such a way that the transition from one to the other does not feel , and the film seems to be very solid and thoughtful .
In the "Pool" a lot of movies. Film sticks out here from all the cracks and slowly spreads over the film , making the film at some point begins to clump together and stick . But even this does not spoil the overall impression – even if nothing happens , the main thing is not boring to watch. As a result – a positive experience . Fans of Schneider and Delon , as well as fans of quiet leisurely movie advise.
Screenshots:
Download: