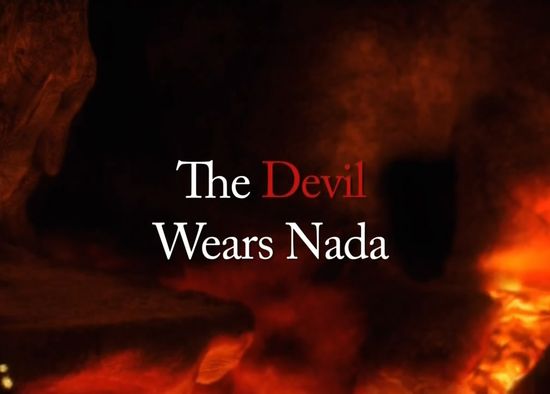 Year: 2009

Duration: 01:16:23
Directed by: Jim Wynorski
Actors: Christine Nguyen, Frankie Cullen, Beverly Lynne, Brandin Rackley
Language: English
Country: USA
Also known as: 
Description: The Devil Wears Nada is about Beverly Lynne torturing her assistants so that they'll get frustrated and have sex with each other. Christine Nguyen is the new girl and Brandin Rackley is the current assistant who has to train her.
Devil Wears Nada is a great parody effort. It stays close to the source material while simultaneously sexing it up a few notches, and adds comedy in where appropriate.
From the opening scene it was obvious this was going to be a Wynorski (Cheerleader Massacre and Scream Queen Hot Tub Party) success. It looked great with the special effects, and the humorous ending of the scene was great too.
I normally like Beverly Lynne but wasn't a huge fan of her in this role. Brandin Rackley was great with her British accent, but Christine Nguyen stole the show as far as the female talent goes. A large variety of generic babes in lesbian scenes, varying in attractiveness from downright busted looking to quite hot, rounded out the cast, but most of these women did not have significant roles.
As is typical in softcores which pair up Frankie Cullen and Christine Nguyen, I thought their scene was the best. They have some of the best chemistry I've seen in any softcore match ups.
Screenshots:
Download: