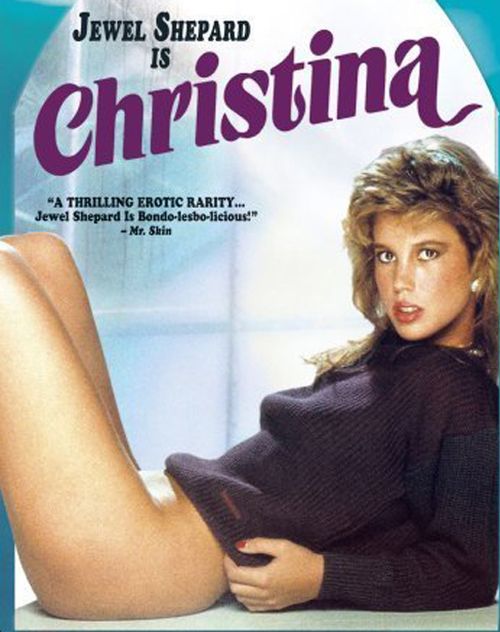 Year: 1984
Duration: 01:31:22
Directed by:  Francisco Lara Polop
Actors: Jewel Shepard, Ian Sera, Enrique Johnson
Language: Spanish
Country: USA | Spain
Also known as: Christina
Description: Famed B-movie vixen Jewel Shepard (HOLLYWOOD HOT TUBS, RETURN OF THE LIVING DEAD) stars as Christina Von Belle, the insatiable young heiress known as 'The Playgirl Of The Western World.' But when Christina is kidnapped by a ruthless squad of lesbian commandos (led by infamous Euro-starlet-turned-porn-queen Karin Schubert of BLUEBEARD and BLACK EMANUELLE), she is forced to submit to a shocking ordeal of carnal degradation. For a frightened girl bound by more than desire, is there any limit to the ecstasy of the depraved? And even if Christina can flee her captors, can she escape her own forbidden hungers?
Ian Sera (PIECES) and the stunning former Miss Bahamas Josephine Jacqueline Jones (BLACK VENUS) co-star in this sumptuous sex saga from legendary writer/producer Harry Alan Towers (LOVE CIRCLES, VENUS IN FURS, 99 WOMEN) filmed on luscious locations throughout Spain, Paris and the south of France.
A REVIEW FROM THE IMDB:
It's the Plan 9 of Softcore Sex Films, 25 November 2006
Author: benande
It has the worst story, the worst dialog, the worst dubbing, the worst action scenes, but it features the best B-movie babe: Jewel Shepard. Jewel plays Christina Von Belle, the world's richest playgirl, who gets kidnapped an all female all lesbian terrorist group. She escapes from the lesbians only to be captured by some smugglers / gourmet chefs. Yes that's right… gourmet chefs! You have to see it to believe it! Fortunately Jewel never keeps her clothes on for more than five minutes. Check out Jewel in her prime taking a shower, taking a bath, taking a sauna, dancing totally nude while everyone else is clothed, and making sweet beautiful love to the world's ugliest male costars. And then there are the infamous toy car scenes… This movie is a definite 10 out of 10 and it's finally available on DVD.
Screenshots:
Download: