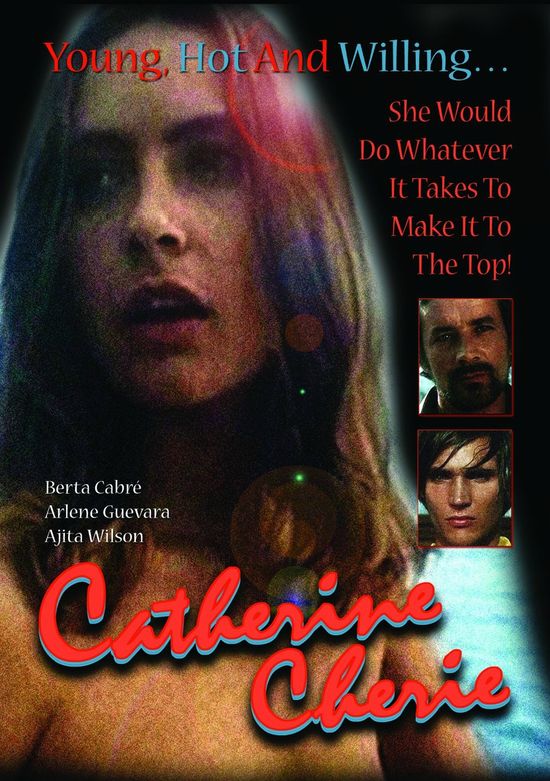 Year: 1982
Duration: 01:34:35
Directed by: Jaime Jesús Balcázar
Actors: Berta Cabré, Micha Kaptein, Miguel Avilés |
Language: English (dubbed from German)

Country: Germany
Also known as: Catherine, Haluan rakastella
Description: This is an English-dubbed Spanish film that I recorded off Showtime sometime in the 1980s. I haven't watched it since, but this movie was requested by toughclassic and I had it handy, so I'm posting it without doing my usual background check.
From what I can reconstruct from online sources, Berta Cabré plays the title role in this "Emmanuelle"-like film shot in the Grand Canary islands. Catherine is a young and sexually liberated girl with a boyish figure who lives with her older boyfriend Carlo, the author of erotic novels, in a seaside villa. There is also a maid there, with whom Catherine dallies on the side, lighting a fire under Carlo's creativity. A photographer named Ian is determined to take provocative nude photos of Catherine and, when Carlo is summoned to Rome on business, it seems his chance has come. The famous transsexual sex star Ajita Wilson has a sizable supporting role. There is apparently a longer cut of this film in which she is graphically shown giving a blow job, but (sorry) it's not in this version.
According to all online sources, the actual writer-director of this picture was Jaime Jesús Balcazar, but this English version came to the States by way of Germany's Atlas International, who credited the script and direction to Hubert Frank for quota purposes – as they had done previously with the Italian version of Jess Franco's "Succubus." The cameraman Franz X. Lederle also photographed Franco's "Succubus." The score by Gerhard Heinz, with its title song sung by Pippa Armstrong, you will either adore or hate with all your heart.
Obviously, this is a cable television recording from 30+ years ago. It's cropped and cut and murky-looking. Enjoy!
Screenshots:
Download: