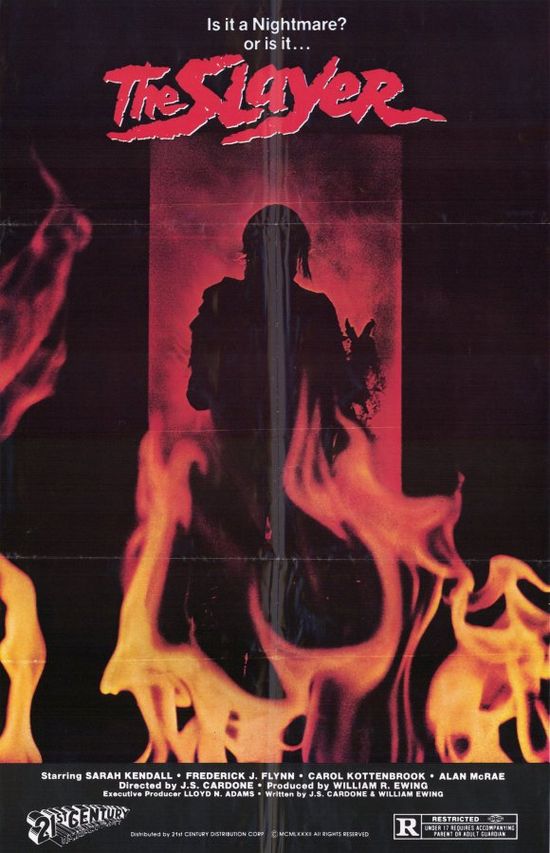 Year:1982
Duration:01:26:38
Directed by: J.S. Cardone
Actors: Sarah Kendall, Frederick Flynn, Carol Kottenbrook

Language:English
Country:USA
Also known as: Nightmare Island, El maleficio satánico

Description:

On this film I came across quite by accident. Before viewing assumed that the film will be good only for one-time viewing. But, this movie when I looked, I he more than liked. The film is actually quite atmospheric and interesting, and the audience without impressions will not leave.
The plot
A small group of people get stuck on the same desert island. Then, one by one begin to die. It turns out that on the island they are not alone. Here there was an unknown slayer. He ruthlessly kills one after the other until survives one girl. Will she be able to cope with a terrible killer, or will become the next victim?
Adult
Character – this is the main reason I watched the movie. The fact that the killer here presents an ugly monster. With claws, sharp teeth and a very ugly appearance. Fans of horror, this is likely to impress.
The atmosphere
The atmosphere here is very even did not disappoint. Tense from beginning to end. The audience all the time as watching waiting for something terrible and unpredictable. I liked how the action develops film. Night, bad weather, rain pours – just what you need. It remains to add to this murder, cruelty and blood. And the audience does not want to break away from the screen.
Game actors
The actors shown also quite good. Of course, I don't want to say that all the actors are just great show, but the game still does not cause disgust. Among them I want to say good about the game, Karl Crans, who played the role of the ugly killer. Sarah Kendall played the role of the heroine of the film – a girl named Kay. She also showed themselves more or less good.
Directorial work
Jay S. Cardon generally little-known Director. Of his films, I've only seen this one. Therefore, I can't say for sure, he's a good Director or not. But this work made me really pleased. And I wouldn't be surprised if this film will appeal to you.
Conclusion
In conclusion I can only say what my film is not liked. And not liked only that the slayer is a very short period of time. At the time of the murders, he himself is not shown. Show only how the victims were killed.
But nevertheless, the movie in General is very good. For fans of old horror movies this movie will do.
Screenshots
Download