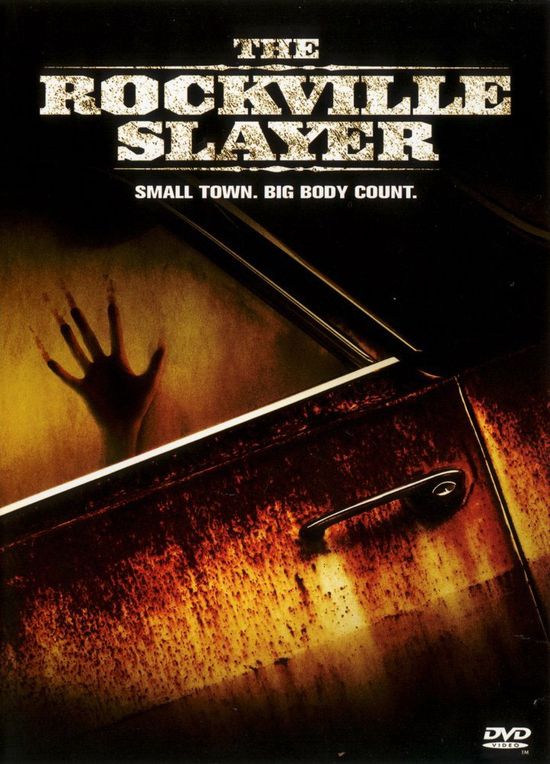 Year: 2004
Duration: 01:31:18
Directed by: Marc Selz
Actors: Circus-Szalewski, Nicole Buehrer, Joe Estevez
Language: English
Country: USA
Also known as: The Rockville Ripper (UK)
Description: Two detectives investigate the murder of two high school couples .
The murders keep on piling up and the kids that survive seem to go crazy in the process.
The drab tranquility of the sleepy little town of Rockville gets harshly thrown out of wack after four teens are viciously murdered. It's up to stalwart Sheriff Duncan (a strikingly good portrayal by the usually lacking Joe Estevez) and sincere, but rather inept Deputy Charlie Fisher (the engagingly geeky Circus Szalewski), assisted by obsessively thorough Detective Amy Rogers (well played by ravishing brunette Nicole Buehrer), to catch the culprit. The most probable suspect is a young lady who just escaped from a nearby asylum. The young lady is arrested, attempts to get away and is subsequently killed while making her attempt. But the seemingly simple cut and dried case is far from over or solved. In fact, it's just the opening of a whole can of worms which will change several people's lives forever. "The Rockville Slayer" rates as a most pleasant and unexpected surprise. For starters, it's a complex and involving mystery thriller instead of the mindless slasher horror flick its misleading title suggests. Moreover, the well-drawn characters are refreshingly real, flawed and recognizably human. Director Marc Selz, working from his own intricate and intriguing script, delivers a nice smattering of nudity and grisly violence, effectively creates a creepy and unnerving atmosphere, offers plenty of truly startling plot twists, and keeps the pace moving forward at a pleasingly speedy clip. The fine cast all contribute excellent performances, with especially nifty appearances by Linnea Quigley as a local harlot who went crazy and the ever-intimidating Robert Z'Dar as her brutish husband. Kudos are also in order for Joe Harris' crisp, handsome cinematography and Karl Sundstrom's neatly spare'n'shivery synthesizer score. Overall, this baby qualifies as a real strong and satisfying unsung little sleeper.
Screenshots
Download