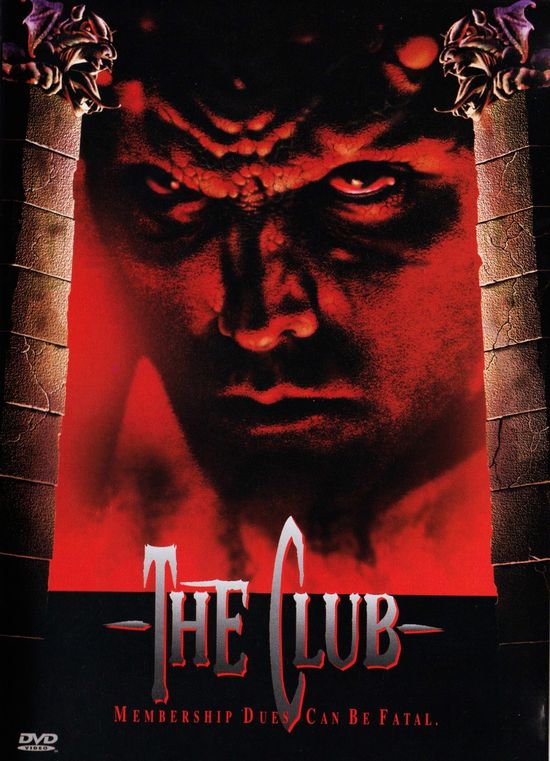 Year: 1994
Duration: 01:30:00
Directed by: Brenton Spencer
Actors: J.H. Wyman, Kim Coates, Andrea Roth
Language: English
Country: Canada

Also known as: Dimensão Diabólica, Il club, Kárhozottak klubja, Le club de la mort
Description: A nice little Canadian horror film with excellent atmosphere (almost gothic at some places). During a party time suddenly stops for a group of students. While trying to find out what's going on, they are "iniciated" into a mysterious club. ANd they have to hurry to find a way out, because once time starts again, there may no way out left. The best parts of this film are the setting (an old mansion) and Andrea Roth – she's really hot  If you're tired of all those silly films with brainless american students getting slashed, give this one a try. (Maybe) you'll find out it was worth the time
Review: I watched this movie called "The Suicide Club". Accordingly, it is clear what was coming. But not everything was so clear with the film itself.
Graduation Ball (if I remember exactly), the young people decided to meet in an old mansion. They wore costumes and flocked to the dance floor, each full of their own fears and hopes. And met a charming demon …
We were shown the people who need to fulfill their destiny, but are free to make the right choice. Not all of them succeeded. Basically, the bad ghost pushed their suicide death in the lives of their same age who has made "unfortunate" mistake – suicide. And now the forces of darkness make it work for them, enticing, tempting, deceiving, intimidating and confusing Lost and insecure high school students.
With the motivation of these guys and girls complete nonsense. It is not clear why they were rushing about, why suddenly should still commit ritual suicide, he hopes the ghost is forcing them to do so. Whether they are so spoiled that "deserve" to complete your collection of the "club", or the enchanted atmosphere of the mansion can drive anyone crazy. Hell is cleared in full!
But there is a movie and some of the pros: very charismatic, albeit stupid fault of writer-director John demon ghost-Rotman, played by Wyman, actor bright, but a little-known, and more popular, Kim Coates, a sinister character who feared heroes almost more than the devil's spirit.
In the other participants you can hardly make out "well-known and talented", they were doing exactly what we normally do in the youth horror Acker, unable or not hardworking.
In general, the film creates a good atmosphere, sometimes a little scary, but in general, no matter how strange, romantic. In the spirit of trash-horror about all sorts of demons and zombies. Less disgusting, more erotic.
Screenshots:
Download: