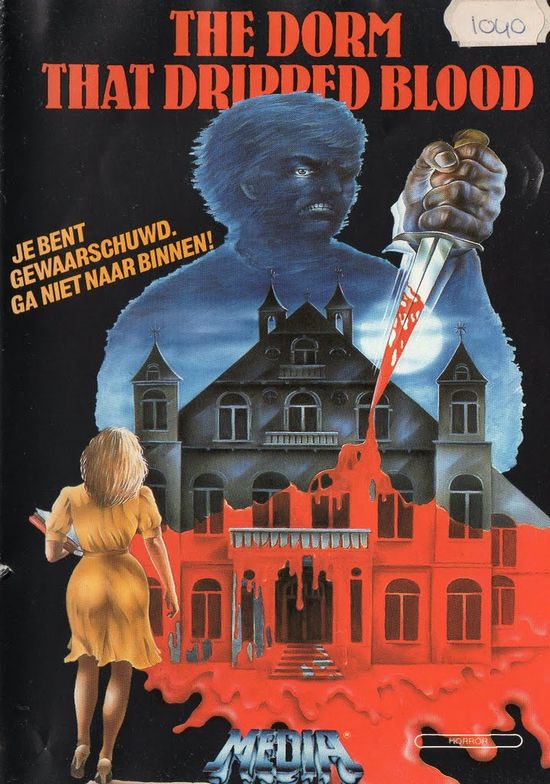 Year: 1982
Duration: 01:28:02
Directed by:  Stephen Carpenter, Jeffrey Obrow
Actors: Laurie Lapinski, Stephen Sachs and David Snow
Language: English
Country: USA
Also known as: Death Dorm, Todestrauma, Pranks
Description: Before the closure and demolition of the old dormitory for college students, five students decide to make out all the furniture and other remaining needed items during the Christmas holidays. But Debbie says her friend Joanna, that her parents decided to take her on a journey, so that she would not be able to participate in the harvest. But when her parents arrived, one armed with a baseball bat and a wire from the piano, kills them, and Debbie presses machine. Meanwhile, in the dorm, students begin to gather participants of cleaning …
Review: Quite an original story tells of a closed hostel which is a group of students in order to sell all sorts of things willing buyers. The district walk into a strange type, climbing on bins, and students and clients, buyers are starting to die together one after the other in a very scary and entertaining situations.
We must pay tribute to the creators of the paintings, all the attention they focus not on swarming characters whose personalities are beginning to interest the audience at all except in the final third, when the excess characters are already chopped, and the rest finally begin to think and respond to events, and focusing on the king action in the frame, whether it is suspense attack or attack maniac, filed in beautiful colorful dismemberment author's imagination.
Events quickly move from murder to murder, capturing the dense and high tension, the horror of the bloody antics, and adding for the record of the genre, even a small erotic episode. A set of characters in Heroes is not that bright, but it's not bad, considering the sudden death of all living things in the frame, or almost everything. Pretty standard young men of his company have time to devote to the cause, and the sale of property, and have fun with all the heart, and of a good horror movie to play in the most disturbing moments.
Screenshots:
Download: