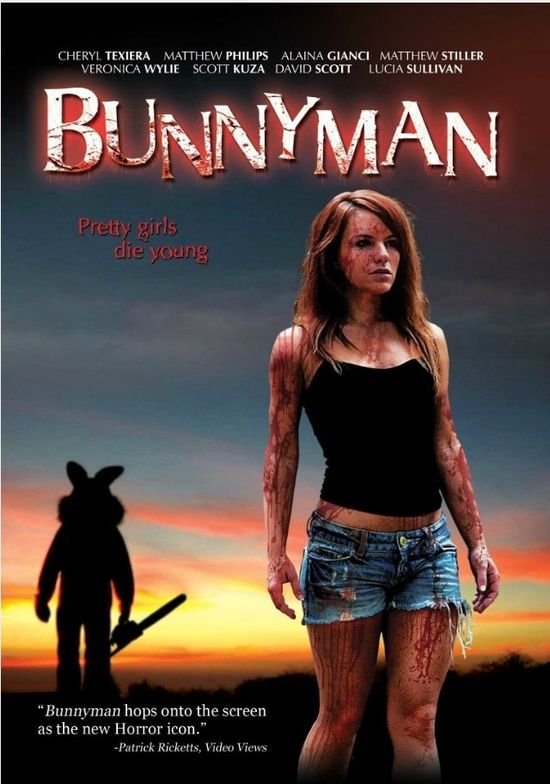 Year: 2009

Duration: 01:25:24
Directed by:  Carl Lindbergh
Actors: Cheryl Texiera, Matthew Albrecht and Alaina Gianci
Language: English
Country: USA
Also known as: 
Description: Duel on a deserted road with an aggressive truck driver ends for six young people a broken car. Trying to get to civilization on foot, they are in the woods, where wielding maniac in a rabbit suit and his crazy little family. There's also another movie with familiar plot and title, called Easter Bunny, Kill! Kill!

Review: Low-budget horror film "Bunnyman" was viewed by accident, and most likely it is a merit of the craftsmen who invented a funny poster for the film, where the background flaunts figure maniac in a rabbit suit, holding that chainsaw.
As it should be in films such level plot of the film does not bring nothing at all new to the genre. All the same story about a group of guys who are not clear where the villain-by fate are in the area where the family wielding cannibals. It seems that the end of this film so clear from the start. Still, the film looks interesting because of their naivety and low cost, which, of course, like little old and good horror movies 80s of the twentieth century.
Screenshots:
Download: