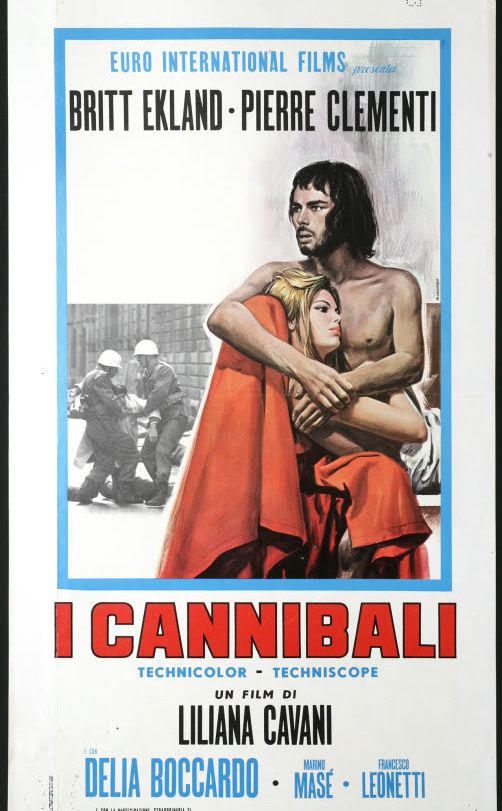 Year: 1970
Duration: 01:23:35
Directed by: Liliana Cavani
Actors: Pierre Clémenti, Britt Ekland, Tomas Milian
Language: Italian
Country: Italy
Also known as: I cannibali, Los caníbales, Ihmissyöjät, Kannibalerna, Les cannibales, Antigoni 72, Kanibale
Description: The streets of a big city are full of corpses, but people seem not to notice and pass indifferent. The signs all over read, those who help the dead will be killed themselves, should serve as a warning to Antigone, but she is determined to bury her brother. She is met by Tiresia who is willing to help and together they set out on a journey to deify the local authorities.
Review: Simple and someone will say naive, but very powerful film . Here, much simplified , there is a characteristic shocking , but it's forgivable for the topic under discussion . Me, Belarusian, the film is very encouraged . In addition, he , though simple but not banal – compared with the same «V for Vendetta». Produced on me the effect he was more comparable to «Bloody Sunday» Paul Greengrass , although there is vigorous realism , but here parable .
Immediately hooked on music – and it is clear , if you look at who the composer . And the metaphor – a city littered with corpses, in which no one pays attention to – I think it is very capacious . Many strengths , though emotional, scenes. Particularly struck by one where the mother shows some officer photos of his daughter , while going around the search.
On the characters we know almost nothing . A kind of messiah acts allegedly a foreigner , whom no one can understand . Girl , Antigone , then begins to repeat to the unknown word is uttered a stranger , and that the most inscrutable relationship is established between them , which is impossible to determine either the word "rebellion" by any other . End suggestive of " Night porter" , although the last shots very encouraging.
" Cannibals " can be seen as rebellious surreal parable , very unpretentious , but because often it's better than endless philosophizing around the bush.
Screenshots:
Download:
The Year of the Cannibals 1970