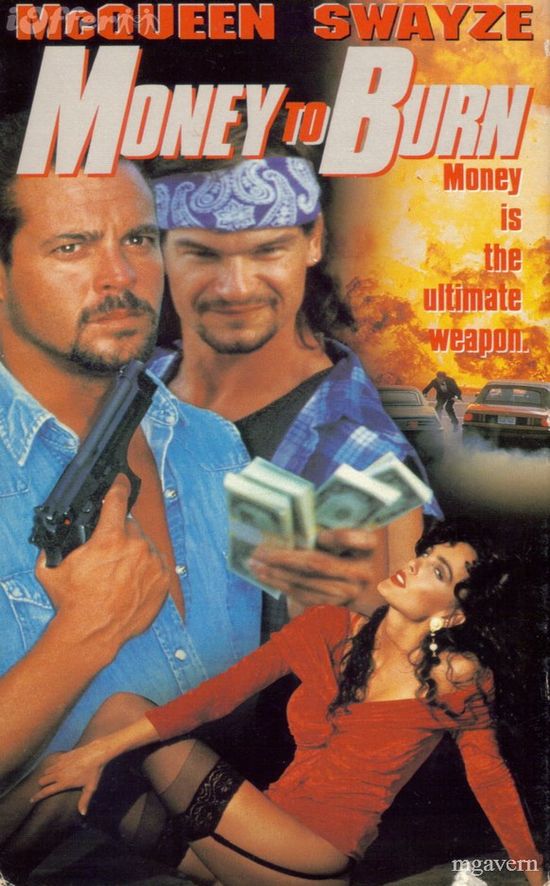 Year: 1996
Duration: 01:36:58
Directed by: John Sjogren
Actors: Chad McQueen, Don Swayze, Joe Estevez
Language: English
Country: USA
Also known as: Les flambeurs,Oi kobinadoroi,Money to Burn
Description: When a suitcase containing 5 million dollars falls into Scott and John's hands, they do their best to squander it away.  A Malibu Beach mansion, Porsches and expensive call girls become just a few of their lavish vices.
Tipped off on the whereabouts of the valuable suitcase, Lieutenant Ford comes up with an empty decoy.  Determined to locate the missing funds, Ford slowly unravels unsuccessful leads.
Meanwhile, the Mob want their money back and stops at nothing to get it.  By putting a ruthless assassin on their trail, Scott and John's fate seems surely to be sealed.
Review: And that pretty well sets the stage. Remarkably though most reviews savage the flick the end consensus is favorable, praising the flick for it's unabashed utter stupidity {both of it's story and it's cast!} as an example…
Screenshots:
Download: