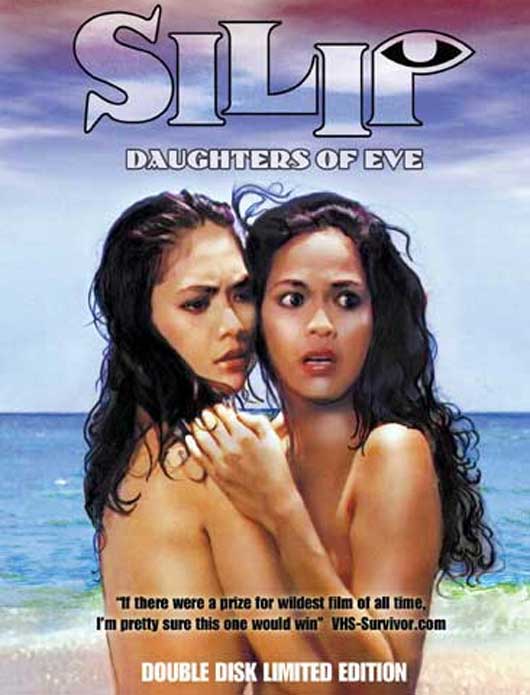 Year: 1985
Duration: 02:05:38
Directed by:  Elwood Perez
Actors: Sarsi Emmanuelle, Maria Isabel Lopez and Myra Manibog
Language: Tagalog (English subs)

Country: Philippines

Also known as: Daughters of Eve, Peeping, Deflorazione
Description: The film follows the life of a poor Philippine village on the coast of the ocean, the inhabitants of which have a natural way of life – bred bulls, fishing, meat trade, they bathe naked, copulating in thatched huts without being covered from view. Peaceful way of life interrupts a couple of young people who came from the city. One of them is a sister of local girl, who again gets love with a local boy Simon, sexually very attractive, because of which the conflict begins between women.
Review: With "Daughters of Eve" I met by chance, someone has advised on the forum auteur cinema. I, as a lover of rare film, interested in cinema Philippines. Initially represented similarity of Asian films that are perceived to me hard. But the film is a pleasant surprise. What? Their originality, apparently an island film is different, and does not feel a strong influence on me.
Desert …, the scorching sun, little vegetation, the ocean. Landscapes do not shine. A remote village where the residents eat, dress and live by living. – So begins the film. Beautiful girl, Tonya – the focus, it teaches children the Bible and puts it on the path of confrontation vice. But the suffering of your thoughts, dreams and desires. Then comes her sister, data – long since left the city. And so begins heated. Revealing the plot, I will not, but I will say that the director in the finals many times gives the viewer hope for a happy ending.
In the original film as Silip but "Daughters of Eve" captures the essence of a lot better. Women are vicious? No one can argue with such a generalization. But that is another story, as they say.
Screenshots:
Download: