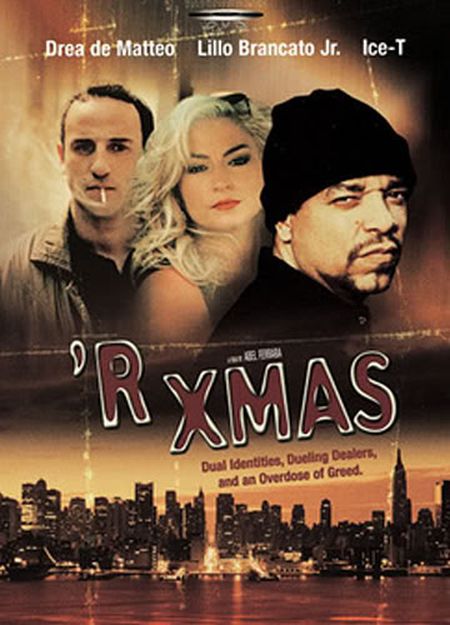 Year: 2001
Duration: 01:21:45
Directed by: Abel Ferrara
Actors: Drea de Matteo, Lillo Brancato, Lisa Valens 
Language: English
Country: USA
Also known as: Christmas, Gangues do Gueto, Ypopsies se… lefkes doseis

Description:
This is one of Ferrara's finest films: mature, restrained, utterly believable. It contains no simplified stereotypes – the drug-dealers in it are not necessarily reprehensible louts and thugs – no cliches, no spectacular car chases, no blood and brains spattering the walls… but neither does real life. And real life, or an awfully damned good facsimile thereof, is what we get in R-Xmas. Above all, we get award-quality performances from two hitherto actors of tremendous ability, Drea de Matteo and Lillo Brancato, and a warm, empathetic portrayal of New York's Dominican community. Ice-T is superb as a brutal and menacing kidnapper. This film poses all kinds of difficult questions: are wealthy drug-dealers really that different from other successful businessmen? How do they bring up their children in an environment of relative normalcy? How does a man react when he is brutalized by a gang of thugs and – since this is not a facile Hollywood fantasy – the possibility of going back and blowing them all away with a magnum simpy does not exist?
Ferrara's latest film is a more believable "Godfather" for the 21st century. In the same time it's a Christmas tale, a little different from the usual stuff, another chapter in his saga of catholic dispair.
"In the center of the narrative — everyday life in an American hell — a couple of drug dealers. Christmas is coming, the time is not easy to escape from the being of sin, but also to think about the atonement.
At one point the heroes realize the grim absurdity of his life, and before them begins to loom the possibility of an alternative path — a quiet family life, raising children… But the miracle does not happen, life goes on in its usual ruthless scenario."
Screenshots
Download