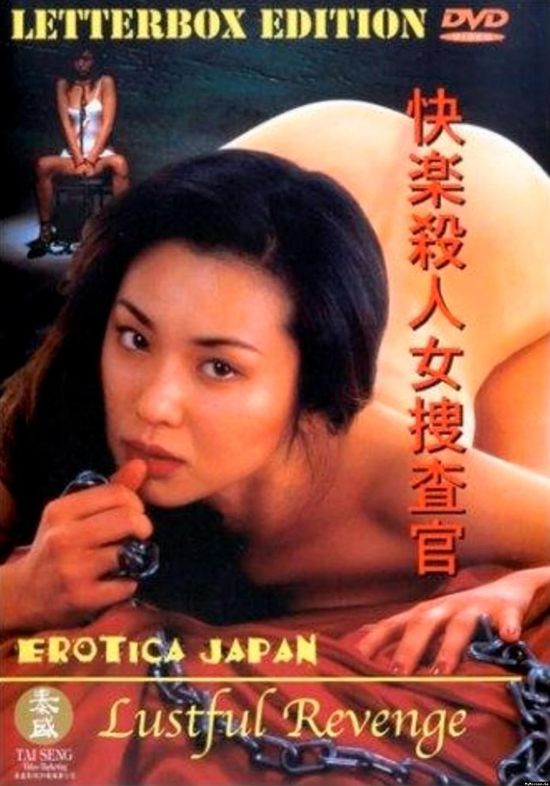 Year: 1996
Duration: 01:20:42
Directed by: Masaru Konuma
Actors: Kazuhisa Kawahara and Itsumi Ohsawa
Language:  Japanese (English subs)

Country: Japan

Also known as: Decoy
Description: After reading about a beautiful woman who killed in horrible ways during recent months, Akiko tries to get this serial killer. But she does not know that the killer has chosen her as the next victim.
Review: In this gialloesque thriller, made by Masaru Konuma(Erotic Diary of an Office Lady and In the Realm of Sex), a serial killer with a particularly gruesome M.O. is on the loose and with the police making no headway a forensics expert is brought in to assist.  That expert is Moki Ahashi (Itsumi Osawa), who immediately finds herself facing a hostile police force, due to resistance to her investigation techniques and some good old-fashioned sexism. Someone is targeting female models for murder, and mutilating their bodies by. This is graphically demonstrated in the pre-credits sequence where one of the unfortunate girls suffers this fate, the camera, as it does throughout the film, dwelling at length on the more gruesome elements, as a sex session suddenly turns very nasty.
Initial suspicion falls on Yataka, a creepy photographer who worked with the murder victims.  That creepiness is demonstrated after he refuses to answer Moki's questions unless she goes on a date with him.  Displaying her bizarre investigation techniques she readily agrees, and only narrowly escapes being raped after having her drink spiked when she is rescued by Andy, one of the police officers she's working with.
Screenshots:
Download: