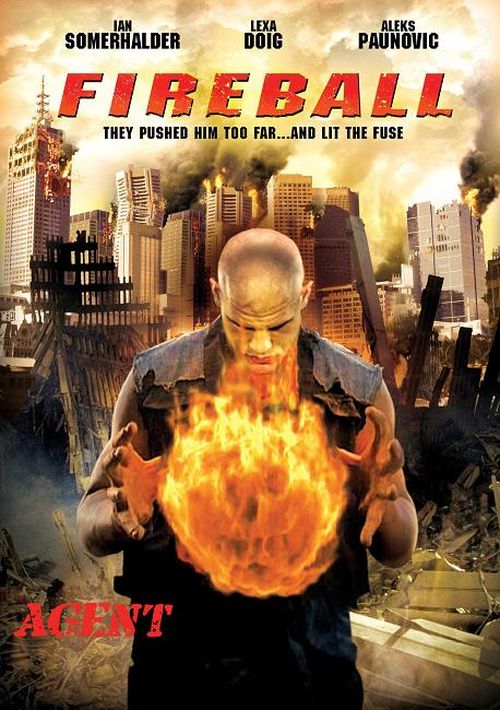 Year: 2009

Duration: 01:29:45
Directed by: Kristoffer Tabori
Actors: Ian Somerhalder, Lexa Doig, Aleks Paunovic
Language: English
Country: CANADA
Also known as: 
Description of Fireball: Investigating the fire in the prison inspector Ava Williams goes on the trail of a runaway criminal, a very unusual way trying to take revenge against those who put him behind bars…
Review of Fireball: Pretty good film, which make good characters and the actors who perform their…
1. Alex Paunovich (Tyler Draven). His character was created so that you can't make him hate and simultaneously to love… Sometimes you think that he has a reason and sometimes that he is the most patient crazy from all that you've seen…
2. Lexa Doig (Ava or Aiva as you like). One of the reasons of which I watched this movie this Lexa Doig. Charming, omniscient fire inspector who reveals the soul of this provincial town and at the same moment, and literally makes you fall in love with myself for about eighty minutes of the film.
3. Yen Somerhalder(escort). The whole movie really wanted to shout something like: «Give the guy already smoke!»… Adult prescribed not as an ordinary Federal: two metre Maypole with two trunks instead of brains and as a young boy with its own history…
With regard to the special effects you can… they are not many, but they used always when needed.
Screenshots:
Download: