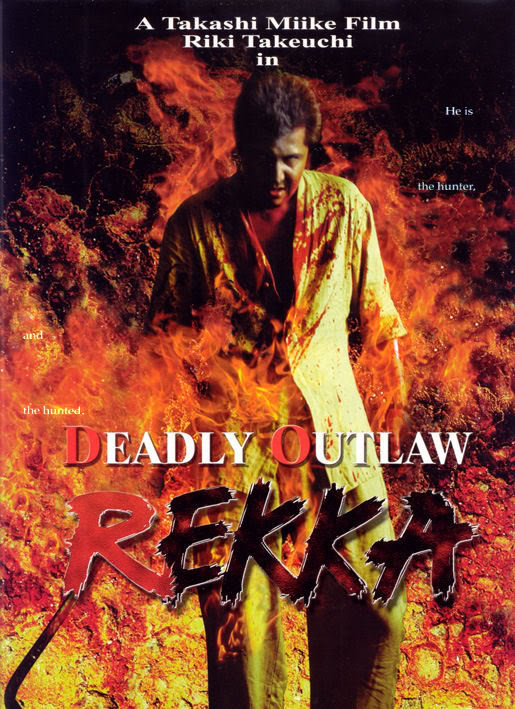 Year: 2002
Duration: 01:35:50
Directed by: Takashi Miike
Actors: Riki Takeuchi, Ryôsuke Miki, Ken'ichi Endô
Language: Japanese(English/French subtitles)
Country: Japan
Also known as: Jitsuroku Andô Noboru kyôdô-den: Rekka, Violent Fire
Description:
Kunisada , deadly criminal underground of the Yakuza, is the Sanada clan. He is ruthlessly loyal to his boss, which perceives as his father. The story begins with the fact that Kunisada left to serve behind bars for a few days. He is completely confused, having heard that his beloved boss was just brutally murdered by a brutal killer from a rival clan Otaki.
Shortly thereafter Kunisada gets free.
He has a plan — to raise hell in the criminal world, to shake the branches until the rotten fruit did not fall. Thus, he plans to unmask the killer of his master. But times change, and when you spend a significant part of his life behind bars — also very quickly.
Alliances in the world of organized crime are formed much easier than it was before, and Kunisada have to keep a low profile during his investigation — all influential gang in the city wants to get at his head.
Gradually Tokyo will turn into a wild mix of battlegrounds and arenas for the released of rage Yakuza.
Screenshots
Download