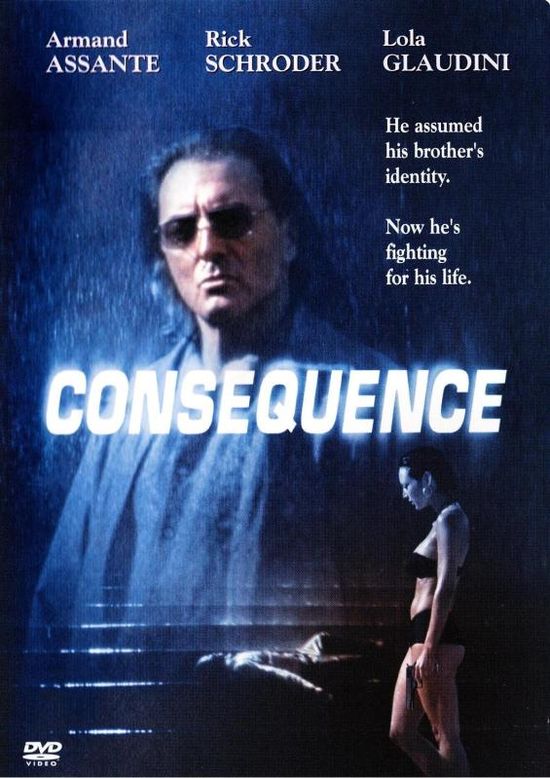 Year: 2003
Duration: 01:36:46
Directed by: Anthony Hickox

Actors: Armand Assante, Lola Glaudini, Ricky Schroder and Nadia Kretschmer
Language: English
Country: Germany | Switzerland | South Africa

Also known as: Consecuencia, La reputazione, Skinothesia thanatou, Veszélyességi okozat
Description: Poor old Max is a washed up but once brilliant oral surgeon brought down by his negligence in treating a supermodel patient. Almost completely skint his bitch wife is going to take what's left in the divorce. But Max has a plan to save his cash and it involves finger-banging the girl at the bank. The main actor of the "Consequence" Armand Assante has also played main roles in rape & revenge movies "Fever" and "I the Jury", made in 1982.
Review:
Unfortunately when Max goes looking for his cash he finds his accomplice from the bank has doublecrossed him – in fact she's having a soapy sapphic shower with his missus (boy tits = Fearne Cotton) so it's bitch-slapping time………
But before Max can really get swinging the film changes tack completely and they're all on the run from a mysterious organisation that's got a bone to pick with Max's dead brother Sam, d'oh!
So all that plot you've been watching? Nevermind, we're doing this now! Ricky Schroder's popped up and he's slapping Lola about as well!
Screenshots:
Download: