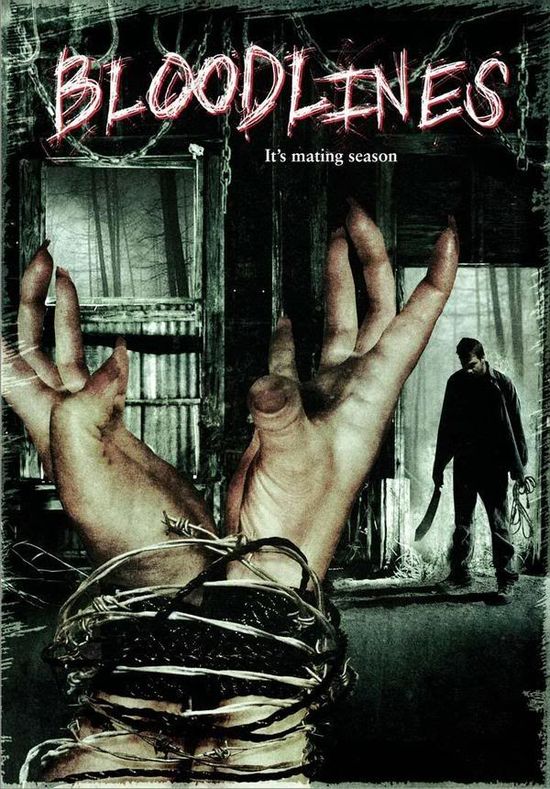 Year: 2007
Duration: 01:31:00
Directed by: Stephen Durham, Henry Kingi Jr.
Actors: Grace Johnston, Tracy Kay and Jason Padgett
Language: English 
Country: USA
Also known as:  Fight to the Death – Das Kentucky Massaker, Stickville

Description: Came true filmmakers , releasing it on DVD .
Very boring and annoying spectacle. Eternal and hackneyed subject , about the crazy suburban family with manic tendencies. And about them , no one knows , and people disappear .
Assorted Texas Massacre , Wrong Turn , The Hills Have Eyes , Hilsaydskie cannibals . That's the basis on which dazzled Blood lines . But the lack of budget and lack of skills makes this movie very boring spectacle.
Effects are not enough, they have enough for 2-3 minutes of screen time . The plot is standard and stupid . The game is completely absent actors harmony and rezhissersaya thought. Kazhy does what he likes . Here and shouts and laughter and hatred , almost of all "in the subject ." Full dissanans as viewing and on perception.

Something for every one …murderous hillbillies,  women in captivity, spunky hot girls fighting to survive, Alabama passing itself off as Kentucky (sounds like the SEC) a very nice rip, not mine, from a legit screener, all credit to the original ripper.
Bloodlines a hair away from being great. One thing keeps it from being so, this being:- The mutants that look like something from Nilbog (Troll 2), that really have no reason to be in the movieOther than this drawback the movie is very good. There are some nice gory spots, good acting and, well I don't want to mention the third as it would be a spoiler. Anyway, for gore hounds this is a fun flick. Enjoy!
Screenshots:
Download: