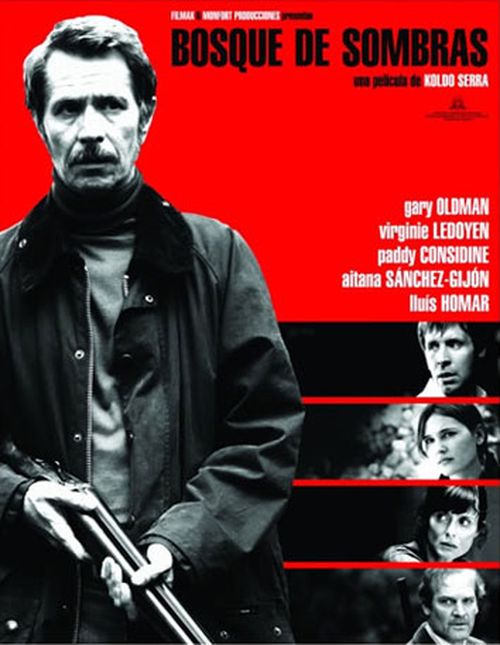 Year: 2006

Duration: 01:33:23
Directed by: Koldo Serra
Actors: Gary Oldman, Virginie Ledoyen, Paddy Considine, Aitana Sánchez-Gijón
Language: English
Country: UK | France | Spain

Also known as: Bosque de sombras, Backwoods – Die Jagd beginnt, Spiral Violence, The backwoods – Prigionieri del bosco
Description: The main " action " begins when Paul and Norman found in an abandoned house girl , wild and frightened to death. Need to save her ( the baby rather strange , enchanted moonlight ) , take him to the police , the nerves at all – at the limit … There is still some appears in the doorway … And Arrow voltage starts to gallop .
The film is good for no mystique here – solid realities that could have taken place . No shades of absurdity has not done , but in any case, the "Backwoods" – not some minor "action" . Interestingly, the first shot makes Norman ( as they say, still waters run deep ) . And who – do not tell . See for yourself if you want.
I would like to be more original , but alas … of the authors and performers can be identified only by Gary Oldman. His mimicry, plastic , charisma – all , as always, is present. Other characters (except , perhaps, the girl) on me personally had little impact. True, a number of soul touched effectively make the scene in the rain. There is something there ! Looks at one go !

Review: Backwoods is an unexpectedly strong movie! From the first frame to the last you will be inspired a clash of two cultures, and the will to understand and know only the motives and thoughts of the English. The other side – do not understand is why it seems ominous. And that uncomfortable even on this side of the screen.
What is happening among the English we understand: family squabbles, self civilization combined with the primitive fear of the unknown. They are so uncomfortable in a foreign country, with each other, and even solitude, that, having found the girl in the forest, the characters immediately think that she needs help. Each of them can not help myself! Save yourself – it's so difficult. A little girl – so easy that no one asks the question: what do we get involved? And a sense of inner emptiness replaced heroism, struggle to survive, murder …
Screenshots:
Download: