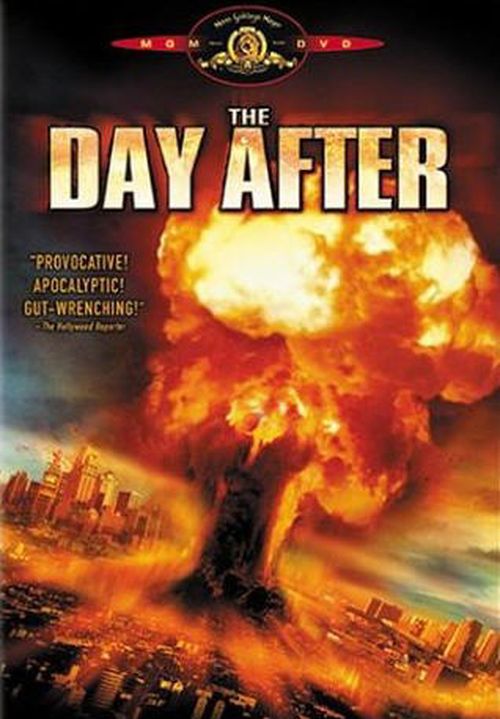 Year: 1983
Duration: 02:01:36
Directed by: Nicholas Meyer

Actors: Jason Robards, JoBeth Williams, Steve Guttenberg and John Lithgow

Language: English
Country: USA
Also known as: Le jour d'après, Der Tag danach, Dagen efter, El día después
Description: Mankind is on the verge of a nuclear war – and it was accomplished. It all happened very quickly, much faster than expected. About the fate of people and civilization before and after the fatal moment.
Review: In 1980-1986. People were afraid of another war far more than in 1960. There nuclear missiles, which are capable to fly from Siberia to New York for a few minutes in any direction, the West or the East. So it describes a situation that can be. Certainly people far removed from the Cold War and world politics can hardly understand or afraid of this movie, but the generation of that time very much afraid of such films.
Movie about nuclear war, about how ordinary people from the central state of Kansas but live happily ever after, and try to capture the evil Russian Europe. People do not really pay attention to the news, and for that they have paid. Someone from the leaders superpower nuclear war with each other and with its allies, the other said "reciprocity." The result: the world in hell, people are dying from radiation, there is no electricity, the governments of WTO and NATO almost completely destroyed in the general all bad.

Screenshots:
Download: