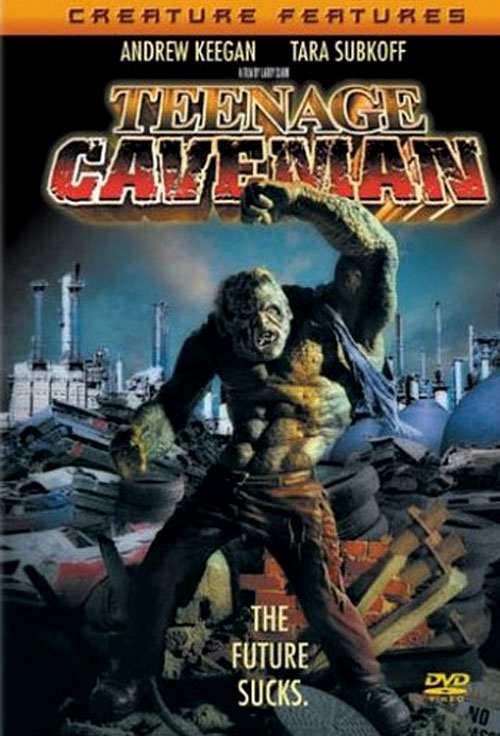 Year: 2002
Duration: 01:26:22
Directed by:  Larry Clark
Actors: Andrew Keegan, Tara Subkoff, Richard Hillman
Language: English
Country: USA
Also known as: Adolescente delle caverne, Além da Escuridão, El despertar del terror, El regreso a las cavernas, Horrortár – A jövő ősembere, Jaskiniowiec, Oi dolofonoi ton spilaion
Description: Some young troglodytes not resigned to their fate and left their miserable tribe to find at least an island of normal life amid the chaos and destruction. They meet two immortal superhumans, almost gods, who may be their guides in shining palaces super-civilization.
But even classics warned communion with the gods promises good death! This meeting turns into a bloody nightmare for the characters, the battle for survival with monstrous creatures cruel world of the Apocalypse. Only the strongest will survive …
Review: Based on this work, the mixing of genres is given by Larry Clark is relatively new. Remained virtually anonymous cast, the traditional elements of a particular genre, but the moving force in the future, even if conditional, Clark has lost one of its trump cards – stunning realism of his paintings. As a result, the viewer is presented film parable that takes place outside of time, with elements of porn. Partly director rolls altogether to trash – the monster, expressive swearing monster summoned a smile, everything else was disappointing. I watched as Larry Clark, but after a half hour show no emotion and did not arise.
Film could really be a lot better, but I do not regret the time spent. There were psychological factors, and a bit of humor, with make-up and special effects are not the most miserable I have ever seen, so most "satisfactory"
Screenshots:
Download: