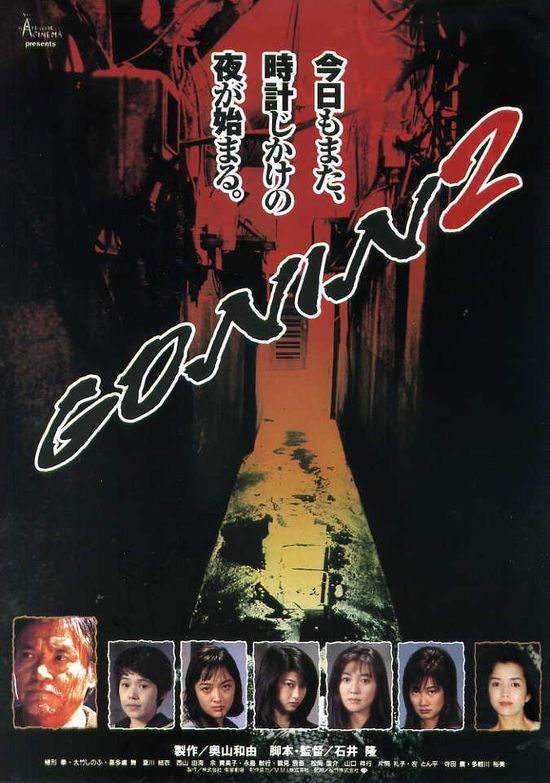 Year: 1996
Duration: 01:47:44
Directed by: Takashi Ishii
Actors: Ken Ogata, Shinobu Ohtake, Kimiko Yo
Language: Japanese | English subtitles
Country: Japan
Also known as: Gonin 2 (original title), Five Women, A Vingança de Yakuza 2

Description: Five women become a team by accident as their are caught in the middle of a jewel heist by the Yakuza.
They end up with the loot not imagining they are about to be hunted down.
Only one man turns out to be an ally against the gang chasing them, one looking for revenge for the rape that lead his wife to suicide.
"Toyama,loving husband and all around good guy, has acquired some serious gambling debts.He and his wife are ambushed by Yakuza hungry for payback Unable to pay his debts, the Yakuza take payment in the form of his wife
Raping her. When she end up commiting suicide, Toyama makes a sword and  heads out for revenche. On his way he runs into a gang of five female thieves who have stolen a ring intended for Toyama's wife. Will he join forces with "The five" or will he kill them too?     "
Screenshots
Download