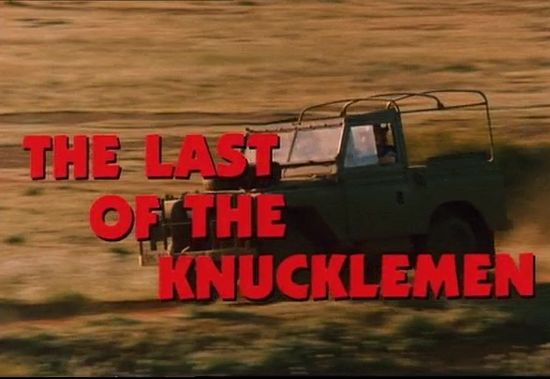 Year: 1979
Duration: 1:29:08
Directed by: Tim Burstall
Actors: Gerard Kennedy, Michael Preston, Peter Hehir
Language: English
Country: Australia
Also known as: –
Description: This independent 1970s film from Australia is based on a play by John Power. 
Set around a group of minders who spend their days drinking at the local pub and getting into brawls. The group is headed by the domineering but nice-guy Tarzan who is always in conflict with a loud-mouthed nasty local, Pansy. Things come to a head when a bank robber with martial arts skills arrives in town while on the run from the law. He naturally allies himself with Tarzan and takes on Pansy. The film climaxes with a much admired bare knuckle fistfight like all good movies should.
The film was shot in the actual town of Andamooka and features expansive shots of the South Australian desert.
In the remote outback mining town of Andamooka, foreman 'Tarzan' (Gerard Kennedy) is forced to maintain order when necessary by use of his very formidable fists. Here, where boredom for these men is only relieved by a trip to the pub and visits to the local brothel, tempers often reach boiling point. Particularly for 'Pansy' (Mike Preston), a big-mouthed miner who is a continual irritant to all on site. Now 'Pansy' has gone one step too far and 'Tarzan' has to take him down. To the delight of the town the fists are about to start flying as the last of the knucklemen go head to head in a bare-knuckle fight to the finish…
Screenshots
Download