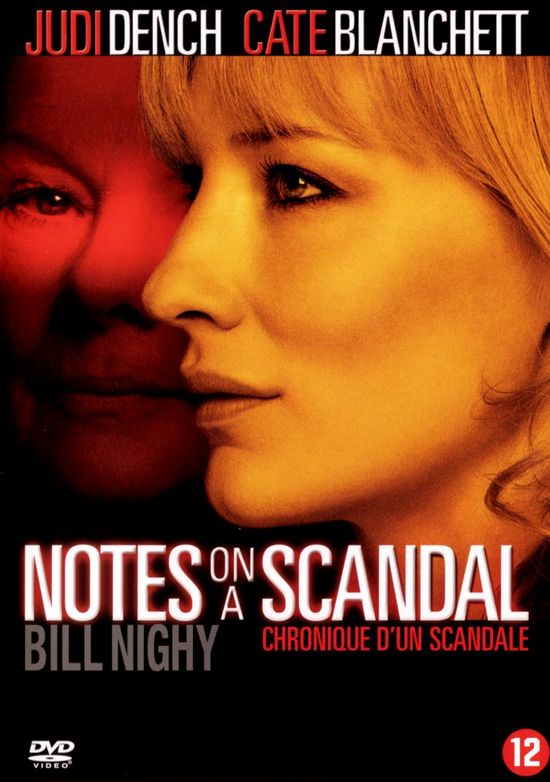 Year: 2006

Duration: 01:31:46
Directed by: Richard Eyre
Actors: Cate Blanchett, Judi Dench and Andrew Simpson
Language: English
Country: UK
Also known as: Escándalo, Chronique d'un scandale, Ühe skandaali märkmed, Aru sukyandaru no oboegaki, Beleske o skandalu, Diário de um Escândalo, Imerologio enos skandalou, Egy botrány részletei, Paljastavat merkinnät, Tagebuch eines Skandals, Notatki o skandalu
Description of Notes on a Scandal movie: Teacher Sheba Hart has an affair with her fifteen-year student. Secret relationships threatens to be made public, because about them knows another teacher named Barbara …
Review: The film Notes on a Scandal is very interesting, intriguing and holds the attention. Central characters appearance, but played great. I believe every actor is just enjoy the show. As a puppeteer Barbara watched all the time and trying to manage Sheba, but apparently the rope broke. Young, alone with his family, lends itself to an easy affair with a student. Enthusiastic, and open, but with his secret. Chasing two hares, for which she paid. By itself, Tricky, calculating, but such a betrayal and a knife in the back nobody want. On the other hand, Barbara, a lonely, austere, more experienced, there is almost a blackmail to bind to a pleasant girl.
I like that about the characters one can not say that it is good or bad. There are also one and the other, they are human. With weaknesses, desires, whims, problems. Strange to think that such a formal and serious lady capable of this. Very multifaceted. By the way, the main actress, a famous Hollywood star, Cate Blanchett also played a role in a women in prison movie Paradise Road, directed in 1997.
Wonderful characters, loved being a monologue old single woman who is looking for a fun and laments life. Is sincere, and that her cat, her only outlet alone.
The denouement is interesting, everything is perfect and emotionally. Recommend!
Screenshots:
Download: